Vzy is an AI-powered website builder that creates fully-functional websites in minutes—no design or coding skills required!
This website builder automates your entire website design process! Just tell Vzy what your business is about and watch it get to work.
Without writing a single line of code, you'll be able to create a stunning website in minutes, no matter how new you are to design.
Best of all, you'll be able to manage multiple websites on one account, with the option to use your own custom domains.
This is useful for freelancers creating client websites, small businesses establishing an online presence, startups launching landing pages, and creatives showcasing their portfolios.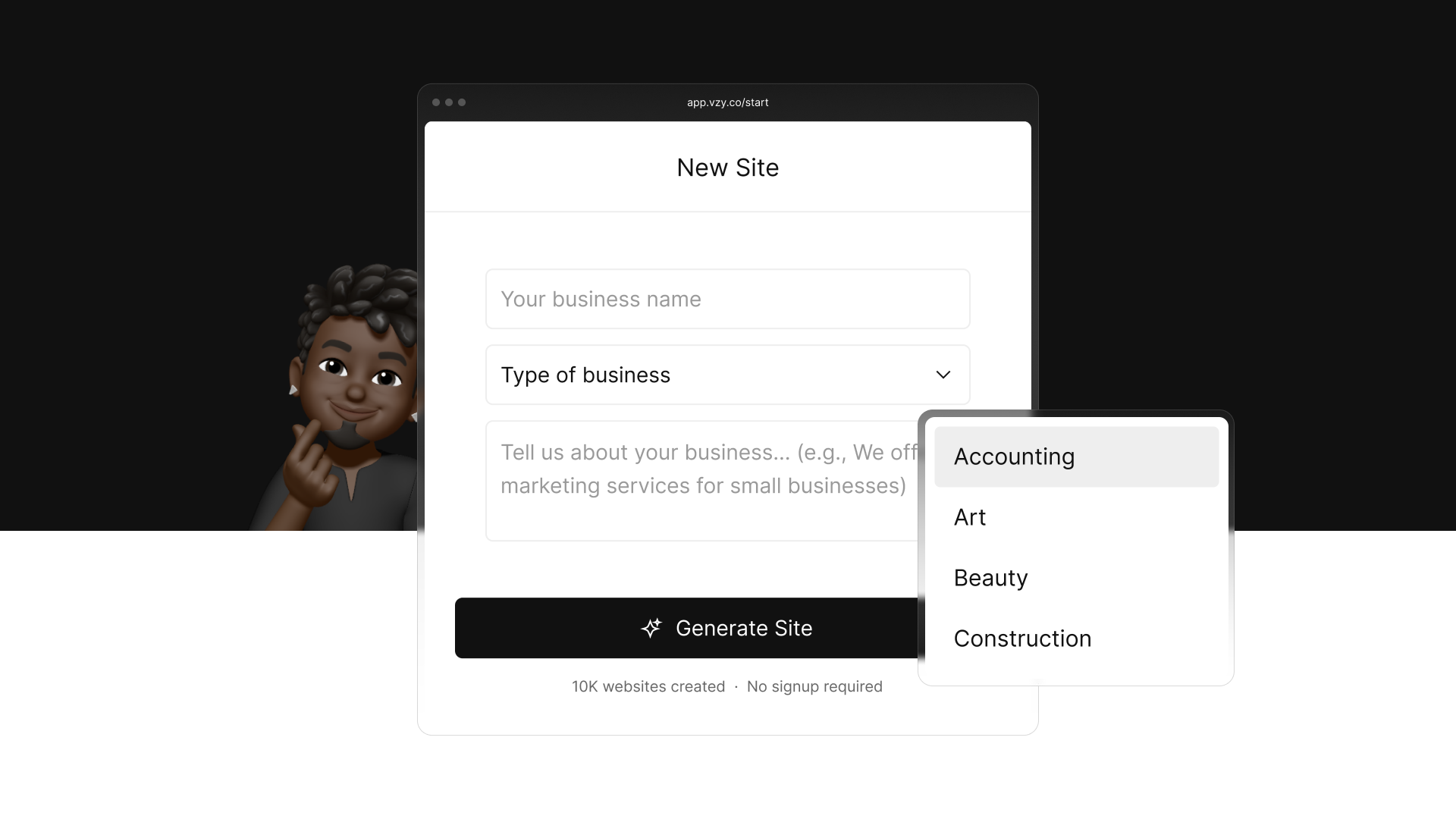 Create a stunning site for your business in minutes—not days—with the help of AI.
Once you've got your initial design, you'll be able to edit your new website with the user-friendly website builder.
You can customize everything with a few clicks, like choosing perfectly-matched fonts, colors, and blocks that fit your brand style.
Use pre-designed sections to add content to your site in a snap. And don't worry about changes—they're always auto-saved.
And Vzy's got you covered when you're on the move, because this website builder works perfectly on mobile, too.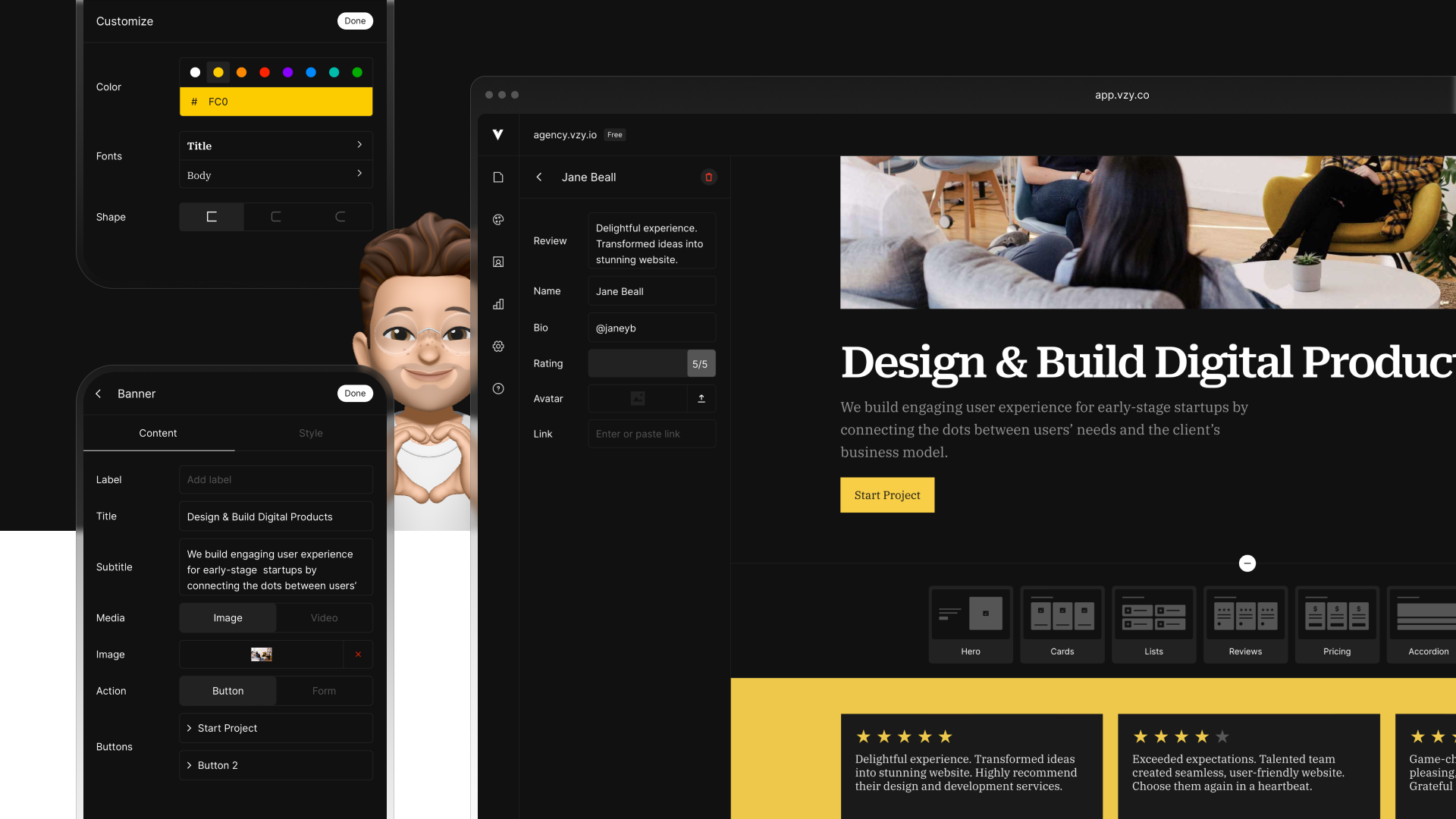 Design your site on any device using the mobile-friendly website builder.
You'll also be able to use pre-designed lead capture forms to grab names and email addresses before prospects exit your site.
Vzy lets you save and export your contacts using the built-in CRM tool, where you can instantly call or email a contact.
Plus, you can track site performance using privacy-friendly analytics to monitor the data that really impacts growth.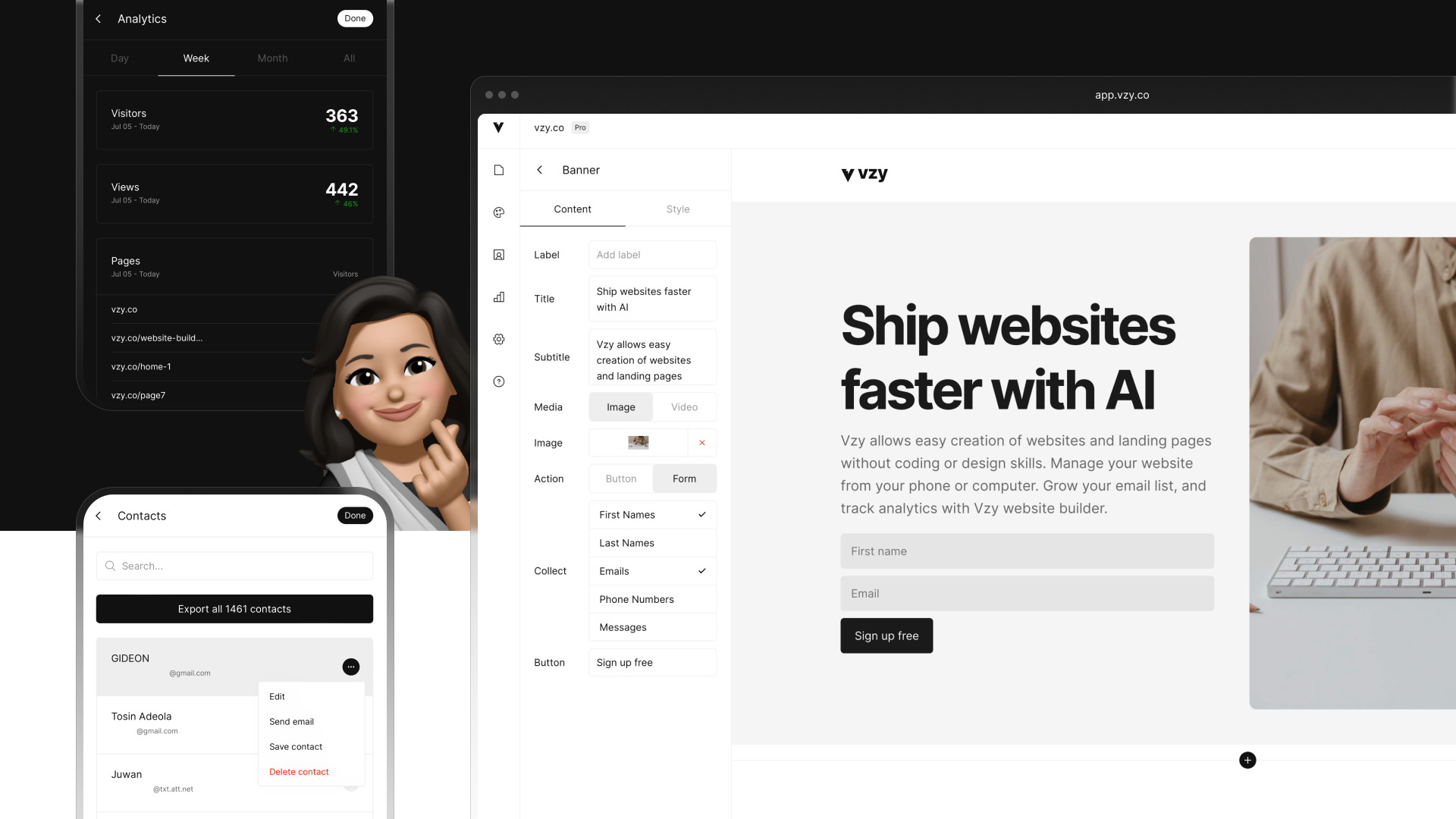 Track website performance and get contact information with lead capture forms.
Enjoy access to essential tools and services like SSL certificates for secure connections, CDN for faster loading, and AWS hosting for reliable performance.
You can also take advantage of SEO and social sharing tools within the platform to boost your visibility online.
Want to host your website somewhere else? Vzy makes it easy to transfer or export your website off the platform.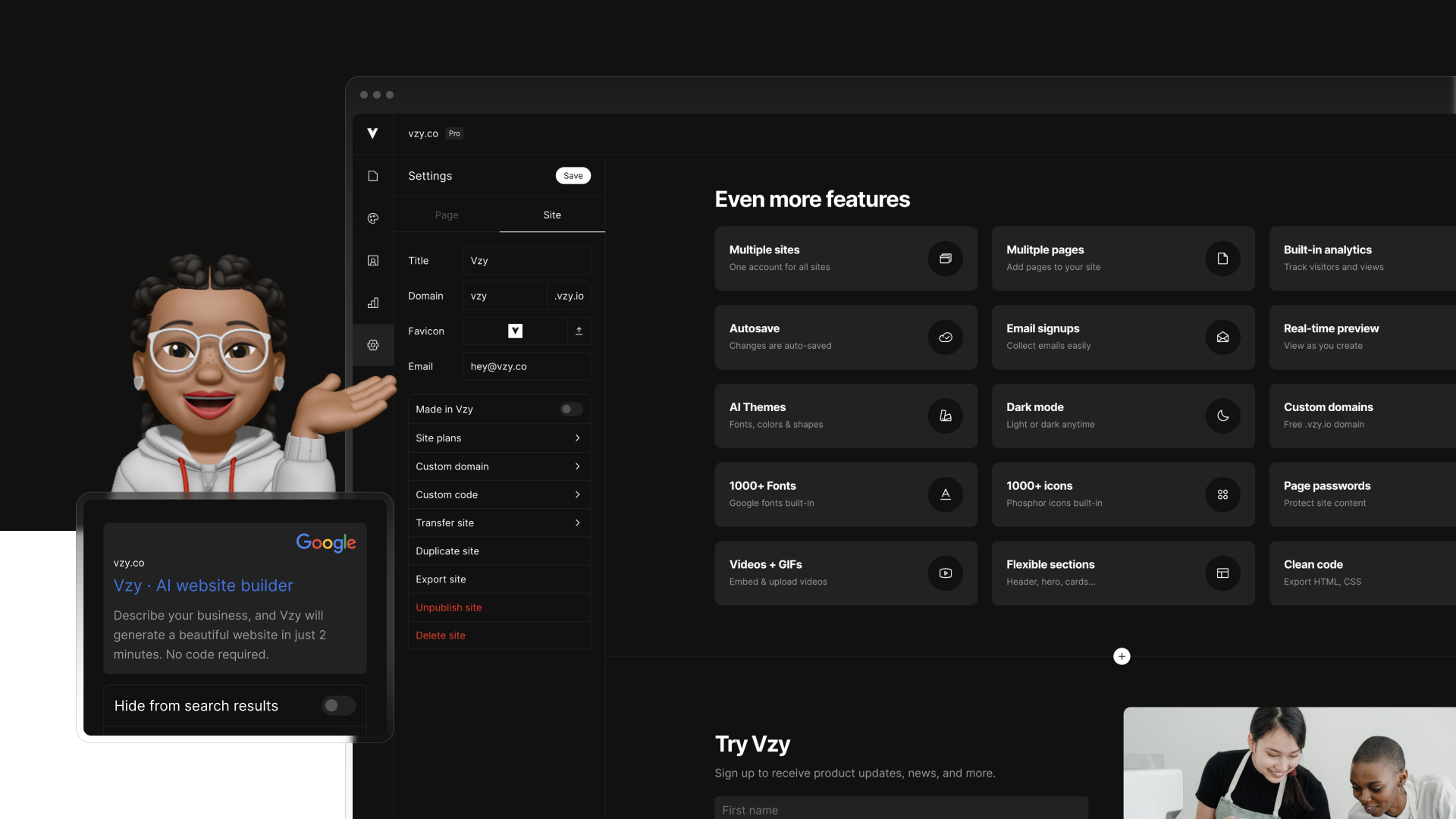 Enhance your site experience with features like SEO, SSL certificates, custom domains, site export, and more!
You don't have time to keep up with website design trends when you're growing your own business. ("I think neon pink is the new dark mode?")
That's why Vzy uses the power of AI to help you create a captivating website in minutes—no coding or design experience required.
Save time on website design.