CodeMate is an AI pair programmer that helps you write bug-free code in seconds inside Visual Studio Code.
All you have to do is download and install the Visual Studio Code extension to start using your new AI coding assistant.
In a single click, you'll be able to analyze your code for any errors and receive a list of auto-suggested changes.
CodeMate's AI can detect logical, syntax, and runtime errors, and fix them just like autocorrect for your code.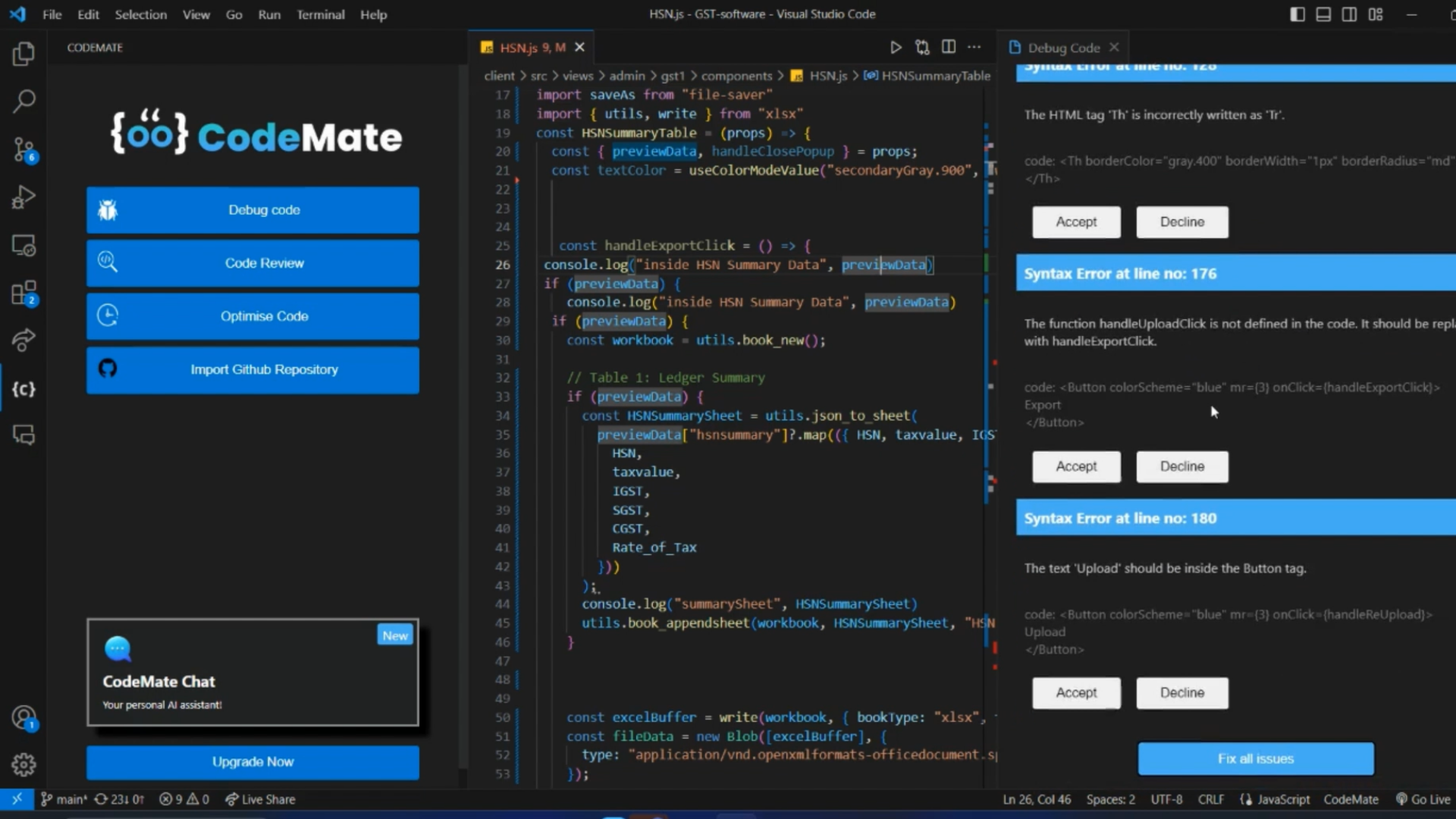 Reduce hours of manual debugging into minutes with auto-suggested changes.
You can have the AI review the performance and quality of your code to improve its readability and efficiency.
CodeMate will provide detailed reports that include things like error handling, redundant code, unneeded comments, and so much more.
This is especially useful for self-taught devs, eager for detailed feedback that'll help them improve their coding skills.
Get lifetime access to CodeMate today!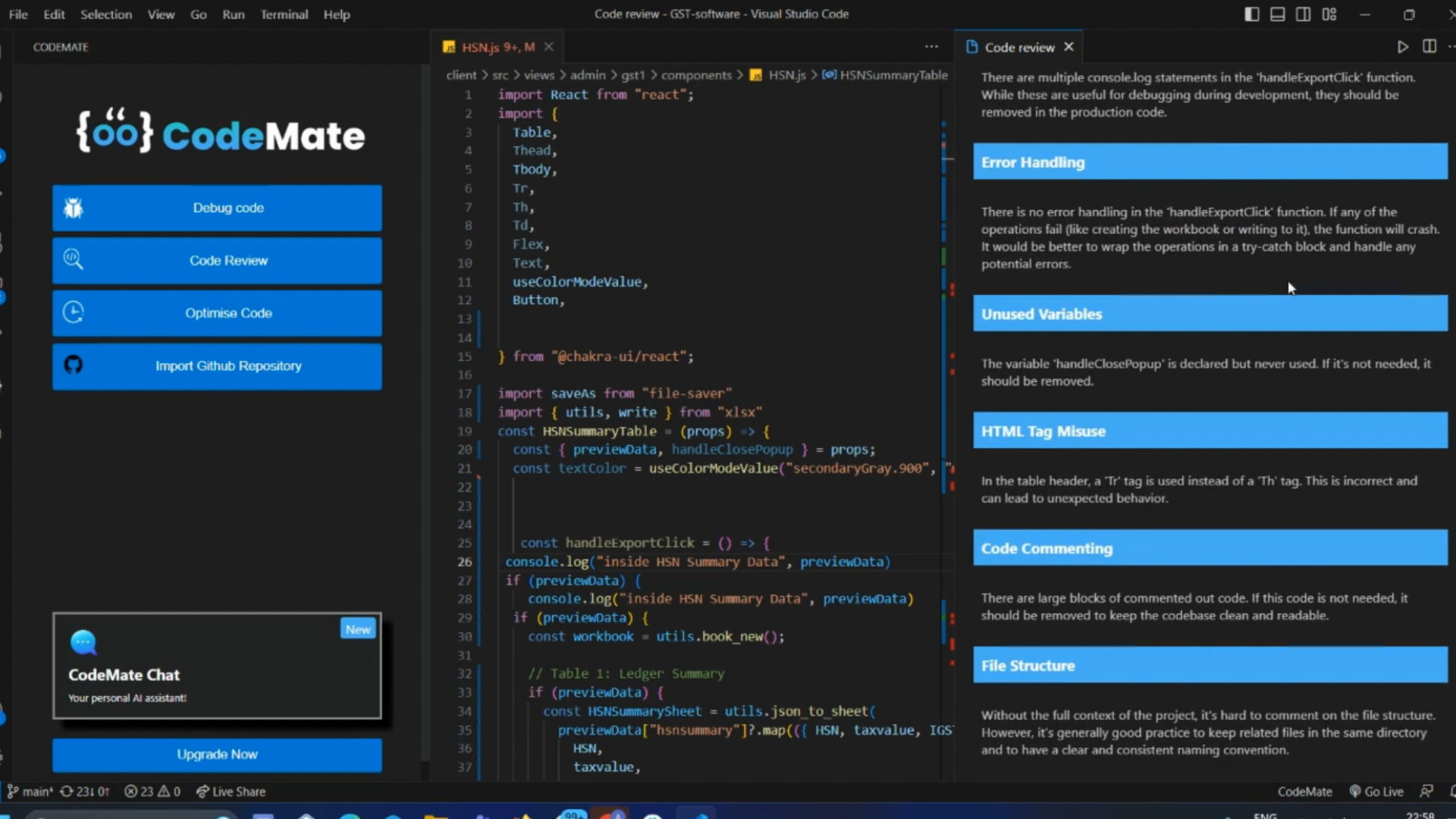 Let CodeMate measure the performance and quality of your code against best practices.
You can also interact with your code via the ChatGPT-like chatbot, with the option to connect to the internet for more up-to-date information.
Now you can generate code using simple English prompts to write entire programs in just a few seconds.
Ask specific questions from your codebase using the chat window to quickly understand code written by other team members.
You also have the freedom to instruct the AI assistant to modify your code, cutting down on more manual work.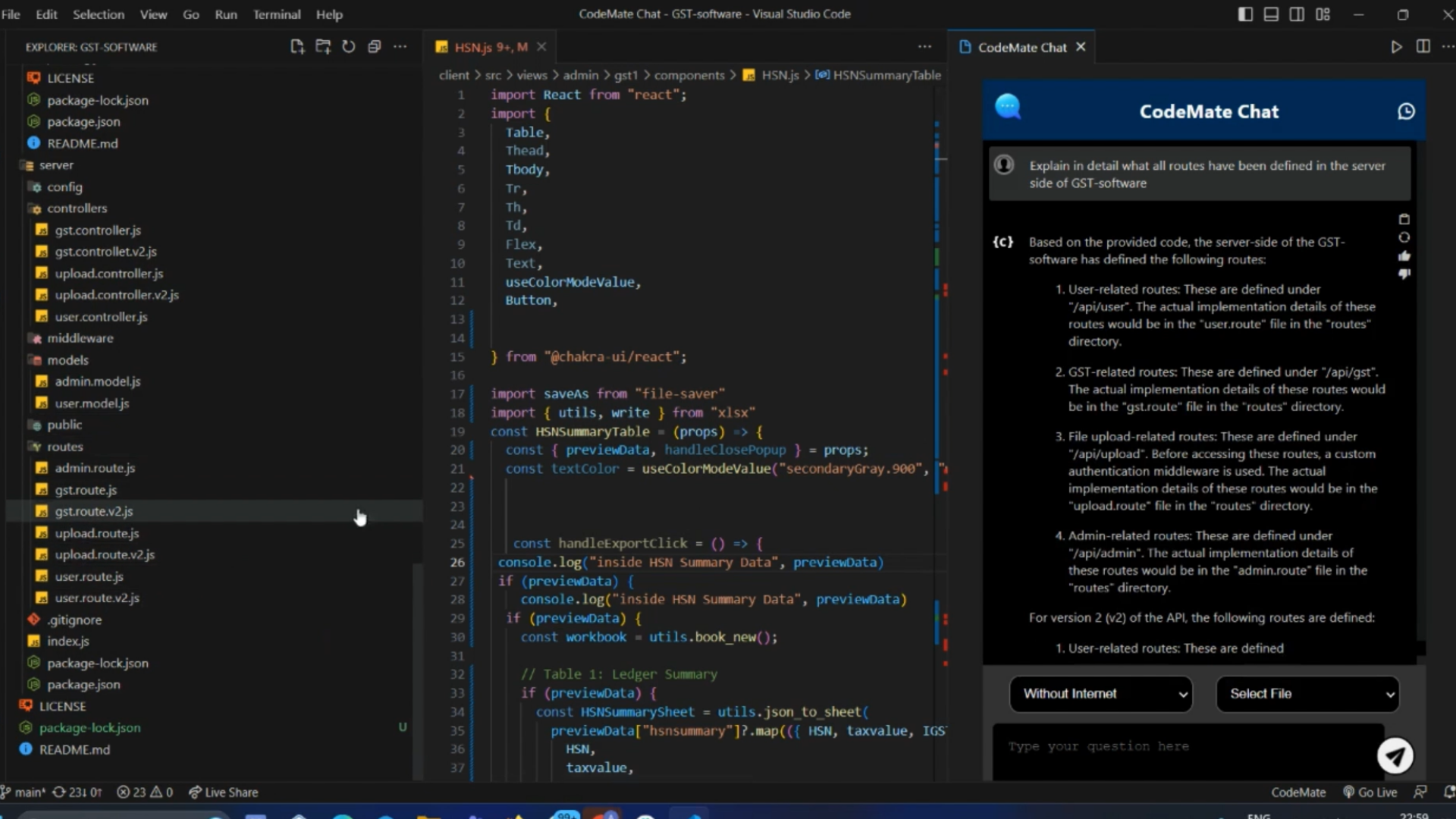 Interact with your code more deeply using the ChatGPT-like chatbot.
CodeMate even lets you import public GitHub repositories so you can train your AI coding assistant on the code that's relevant to your project.
That way, you'll get the right answers about specific open-source code and projects, rather than generic results on Google.
You can use these repositories to instruct the AI to write compatible or similar code, making it easier to collaborate.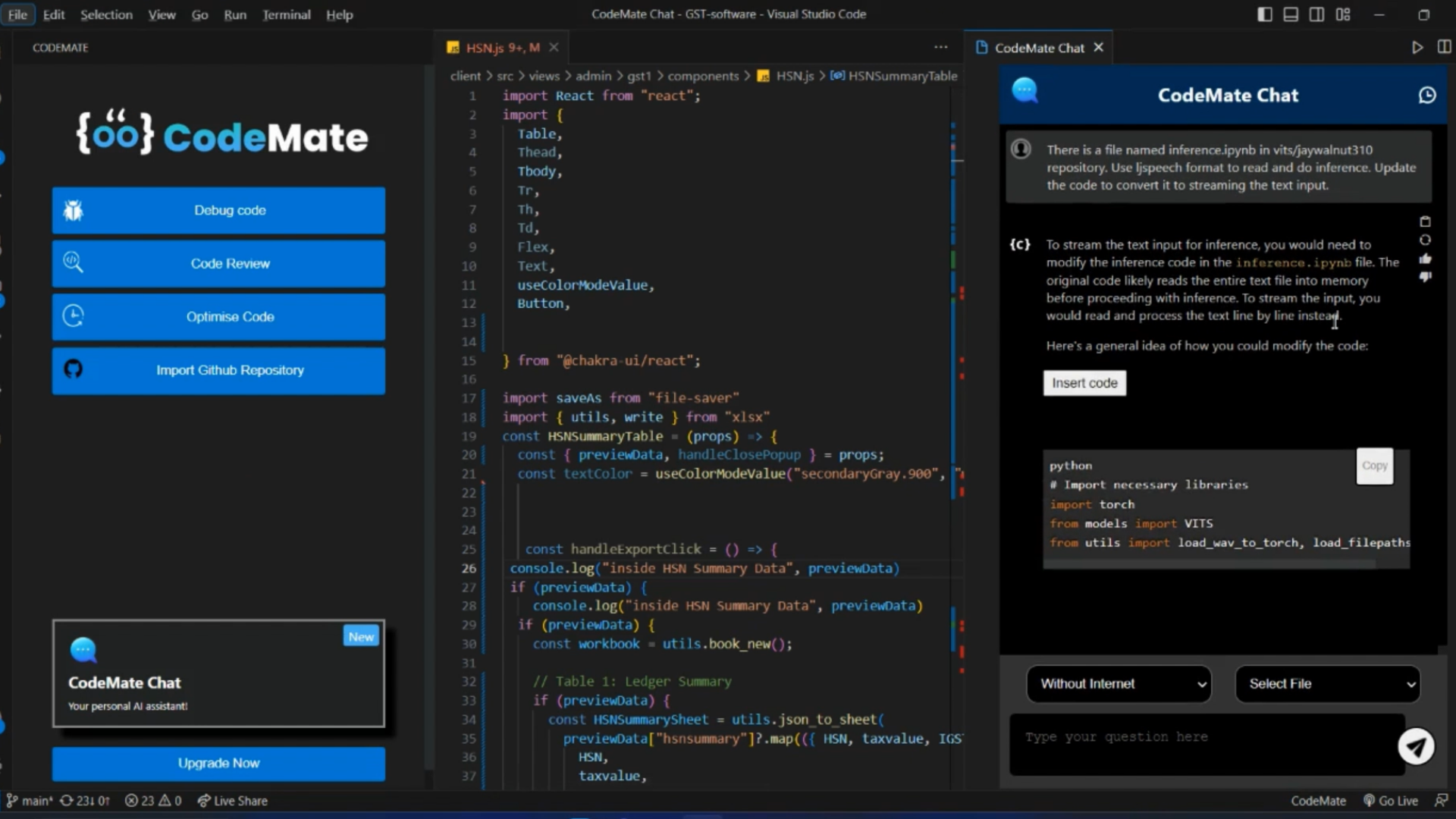 Import public repositories from GitHub to use for your projects.
With AI on your side, creating elegant code might've just gotten a little too easy. ("Isn't this how Skynet started?")
CodeMate makes writing bug-free code a breeze with AI-powered debugging, code review, and the ability to chat directly with your codebase.
Crank out clean code.
Get lifetime access to CodeMate today!