Oxolo is an AI-powered video generator that can create stunning product videos in minutes, so you can scale your video marketing strategy.
With Oxolo, you get access to a user-friendly video editor so you can speed up the video creation process.
Thanks to AI, you'll be able to generate video in multiple ways. You can enter a website link, write a product description, or make a video from scratch in the video editor.
You can also enter your product listing's URL to convert unique selling points into a video script.
From there, just tell the AI your target audience, preferred social media platform, video language, and aspect ratio to make product videos on autopilot.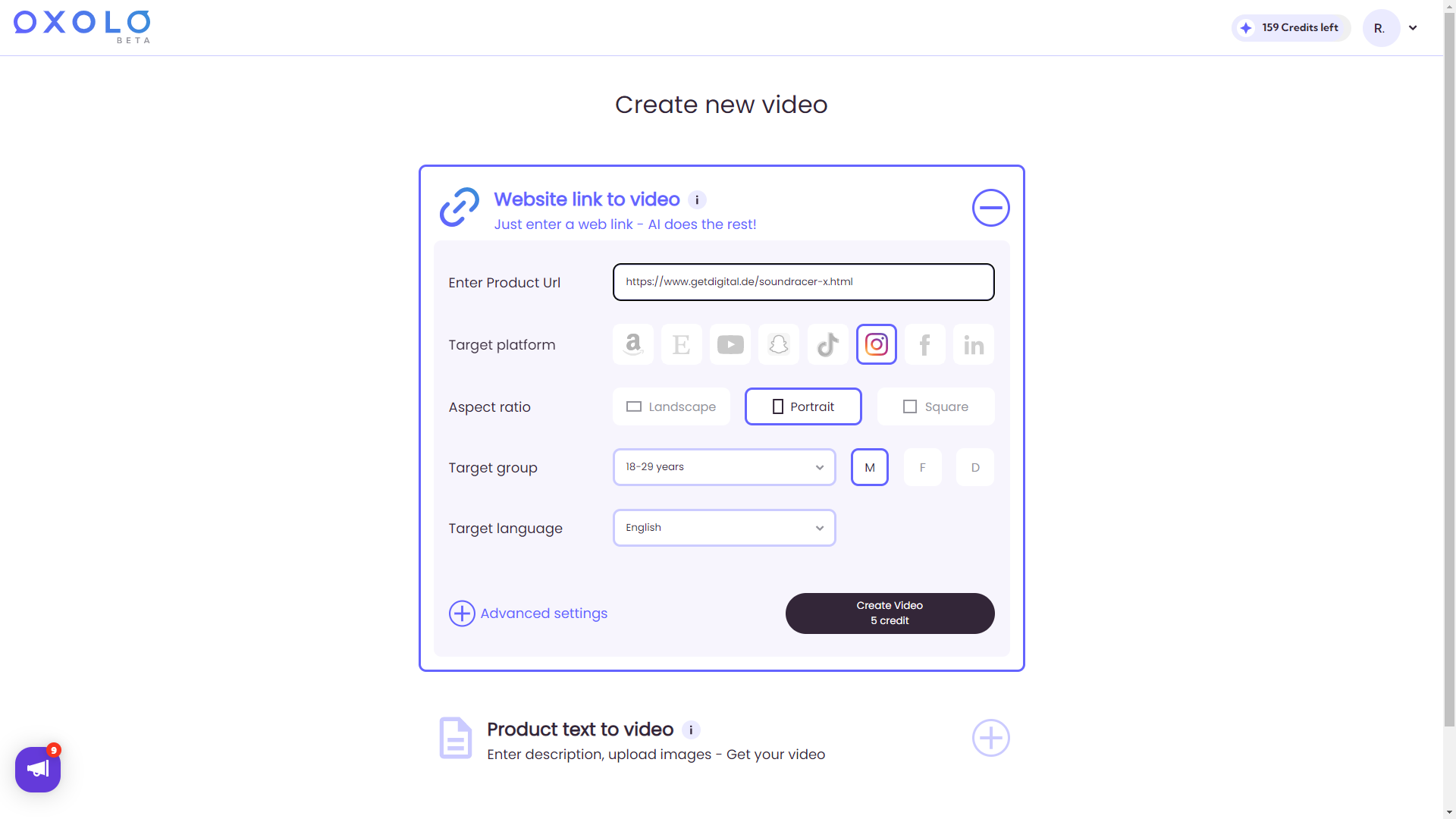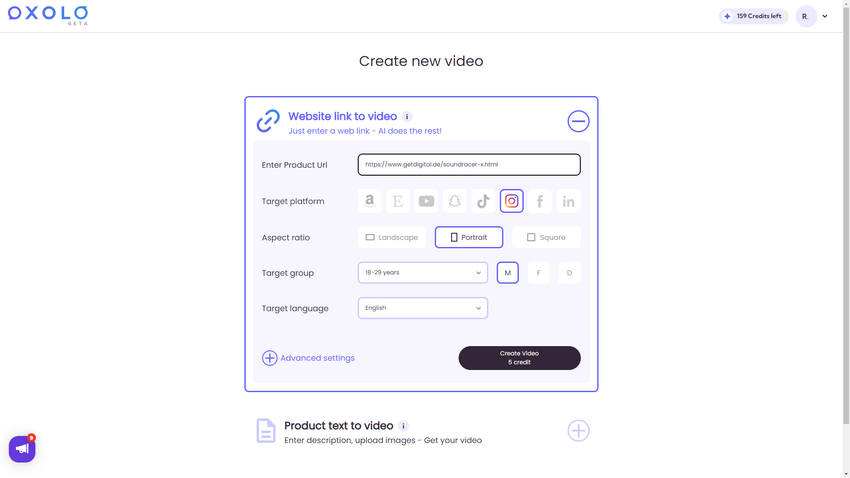 Just embed your website link to generate product videos in a snap.
Best of all, Oxolo can pull text and photos from your product page, then suggest the best color palette for your videos.
Instead of starting from scratch, choose a template available in three aspect ratios: landscape, portrait, or square.
Want to change the video's aesthetic? You can also customize the color palette and font before adding your logo to certain scenes.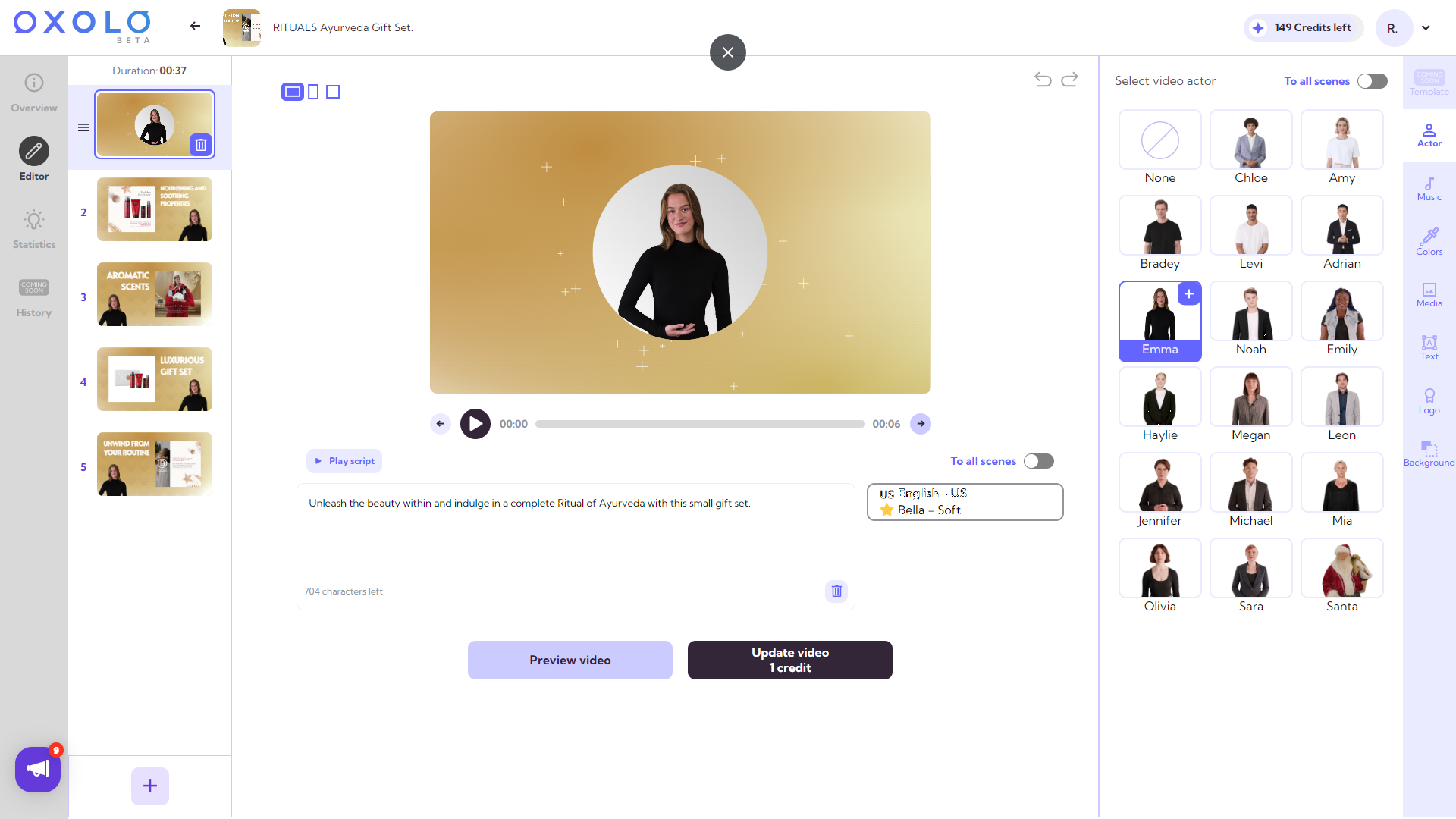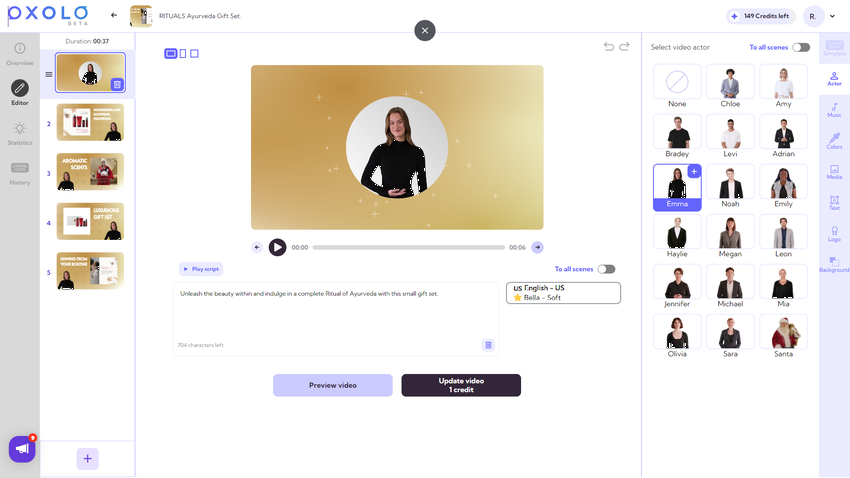 Showcase your brand's personality in your videos by customizing the color palette and fonts, then adding your logo.
Thanks to Oxolo's multilingual features, the days of translating scripts or practicing how to roll your R's are over.
You'll be able to create videos in up to 50 languages, making it easy to create accessible content for your global audience.
It's a cinch to find an AI actor that can mimic different voice styles, like a British accent, so you can connect with locals on a deeper level.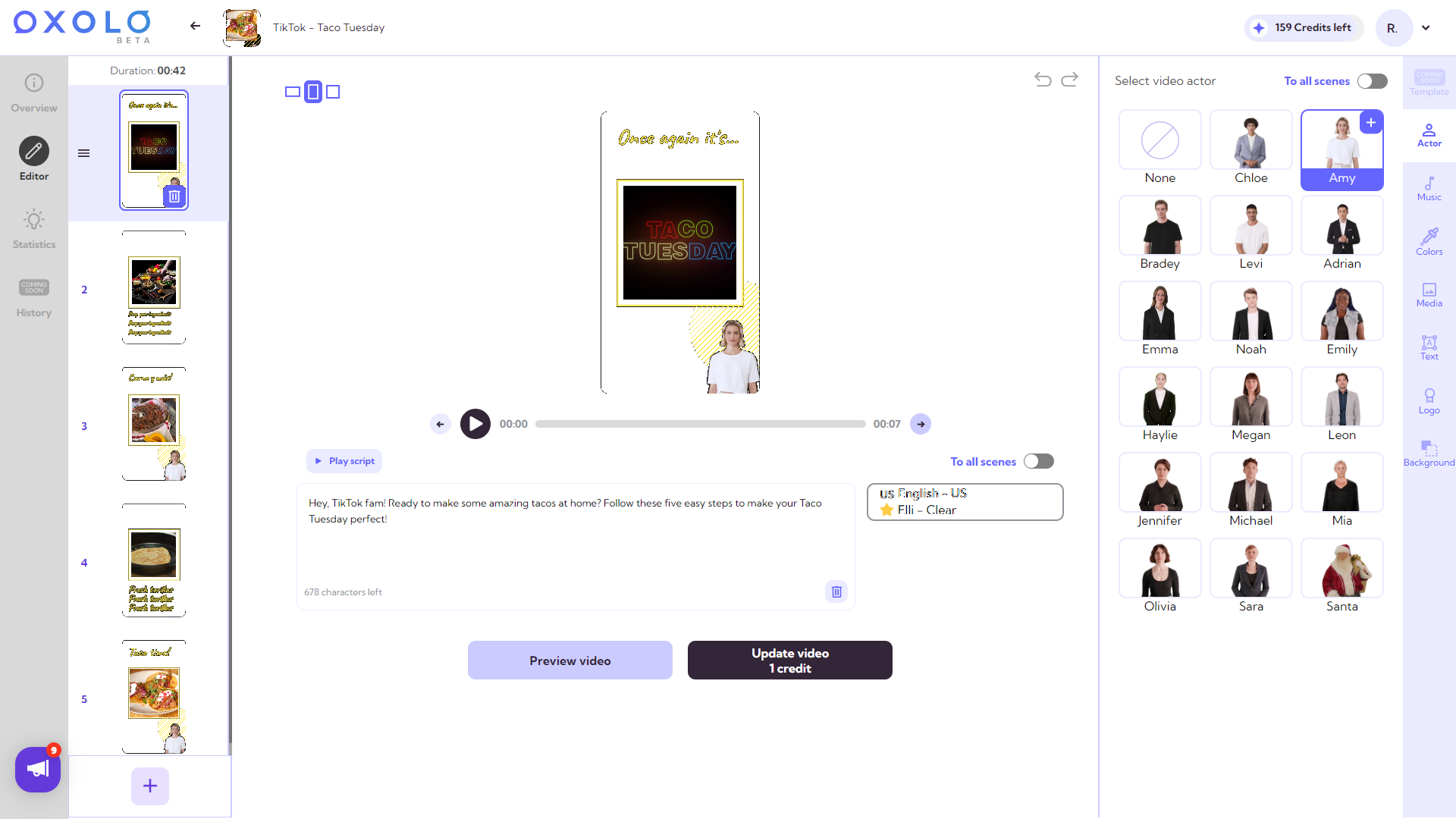 Let the AI come up with a well-written script and choose an AI actor to represent your brand.
Because Oxolo has a straightforward interface, it's a breeze to produce high-quality videos—even without basic video editing experience.
You'll be able to perfect all the elements, from swapping the actor, voice, or images, to editing your video script.
When you're done, you can effortlessly download and share your videos to your product page, social media, or website.
And with this lifetime deal, you can generate videos optimized for platforms like Instagram, Facebook, and YouTube.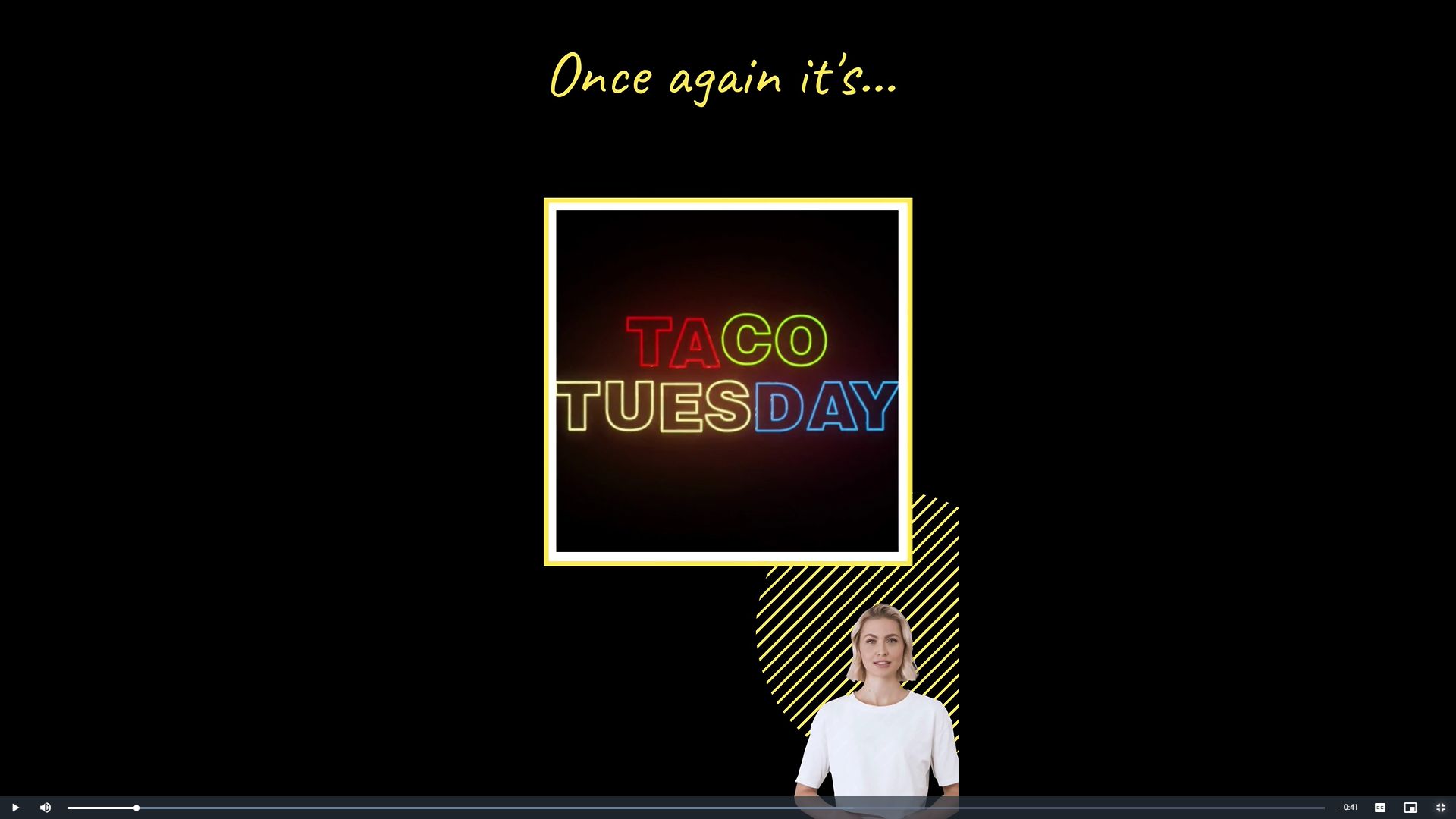 Make AI-generated videos for multiple platforms like TikTok, Instagram, and Facebook.
Creating engaging videos for different social platforms involves more than just cropping. ("I did it all by myself—can you tell?")
Good thing Oxolo gives you access to a powerful AI video studio packed with features to help you churn out scroll-stopping product videos.
Scale your video production.
Get lifetime access to Oxolo today!