Academy LMS is a WordPress plugin that makes it easy to build, host, and manage custom e-learning courses on any website.
You can launch courses on any website using the powerful Academy LMS plugin for WordPress—and it's super simple to use.
This plugin lets you build unlimited paid or free courses in minutes and host them in your own custom e-learning environment.
You'll be able to customize every aspect of your courses, like setting prerequisites and adding supplementary content.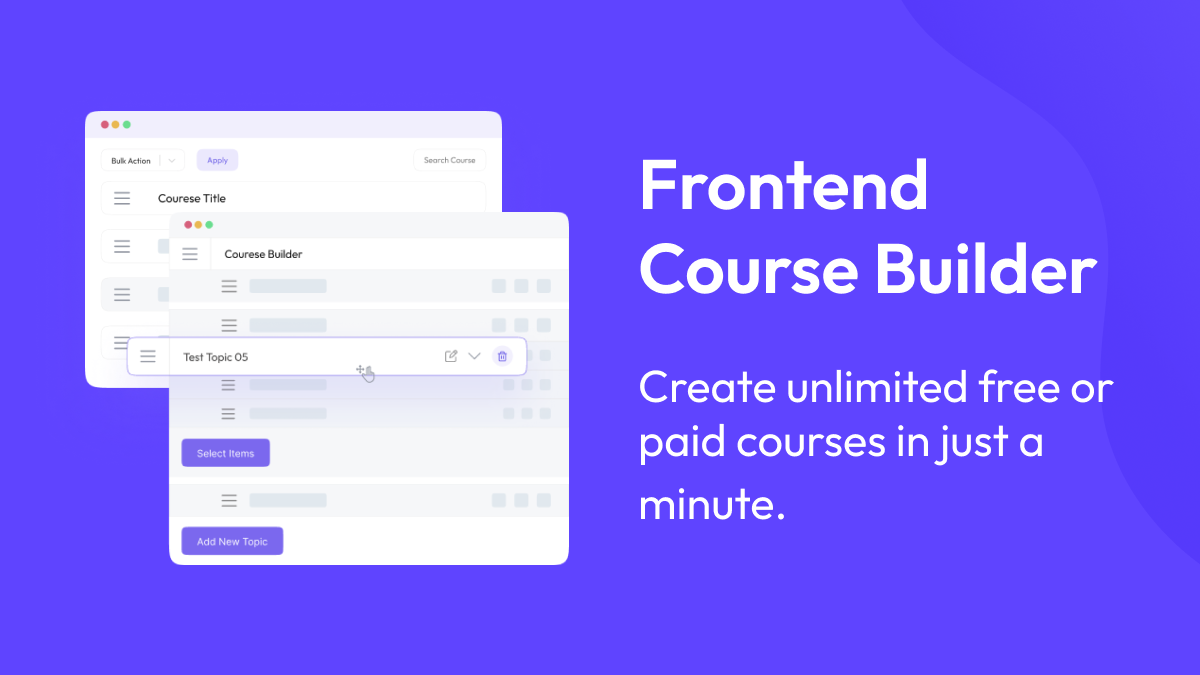 Build custom courses and launch them on any website in minutes.
The Academy LMS plugin lets every user manage and track courses using fast-loading and user-friendly dashboards.
Instructors can easily modify courses from the dashboard and get real-time insights on all activities related to their courses.
With just a quick glance, you'll be able to track the progress of every student and keep your classes on track.
And if you're running a paid course, you can manage subscriptions and payments automatically with the WooCommerce plugin.
Get lifetime access to Academy LMS today!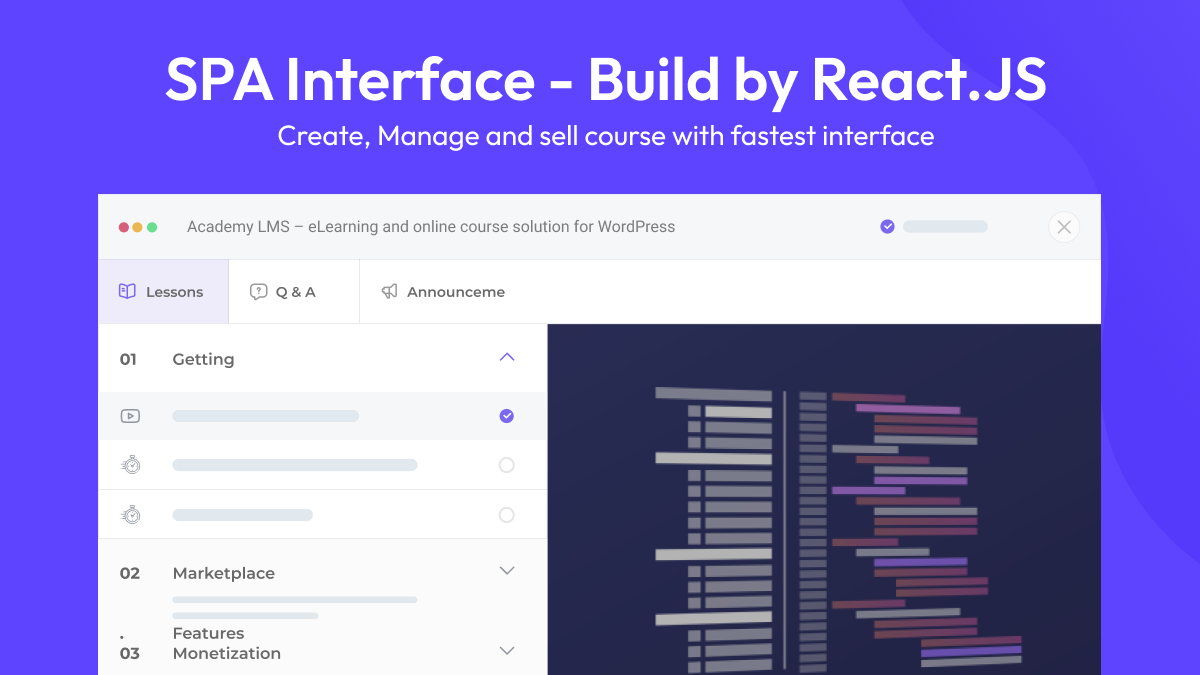 Manage your courses with ease using user-friendly dashboards.
You can use one of three available academy starter templates to create an SEO-friendly e-learning website in one click.
From there, you'll be able to choose from dozens of widgets to build out your site, like adding unique designs, important pages, and interactive elements.
There's a ton of engaging content you can add, including quizzes, videos, and even public profiles for instructors.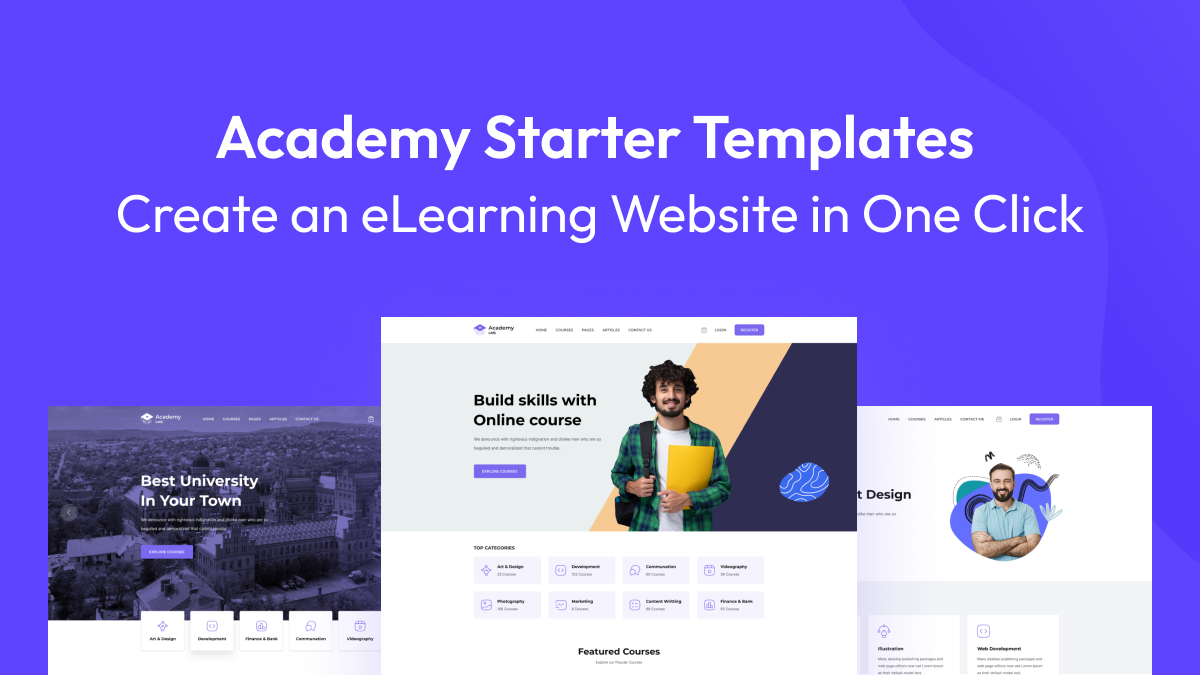 Create an e-learning website in one click from pre-built templates.
And to sweeten the deal, you can create custom certificates that highlight your students' achievements.
Academy LMS makes it easy to design and share certificate templates that can be reused to give credit where credit is due.
Once you plug in your custom images and course info, you'll be able to download and print certificates directly from your site.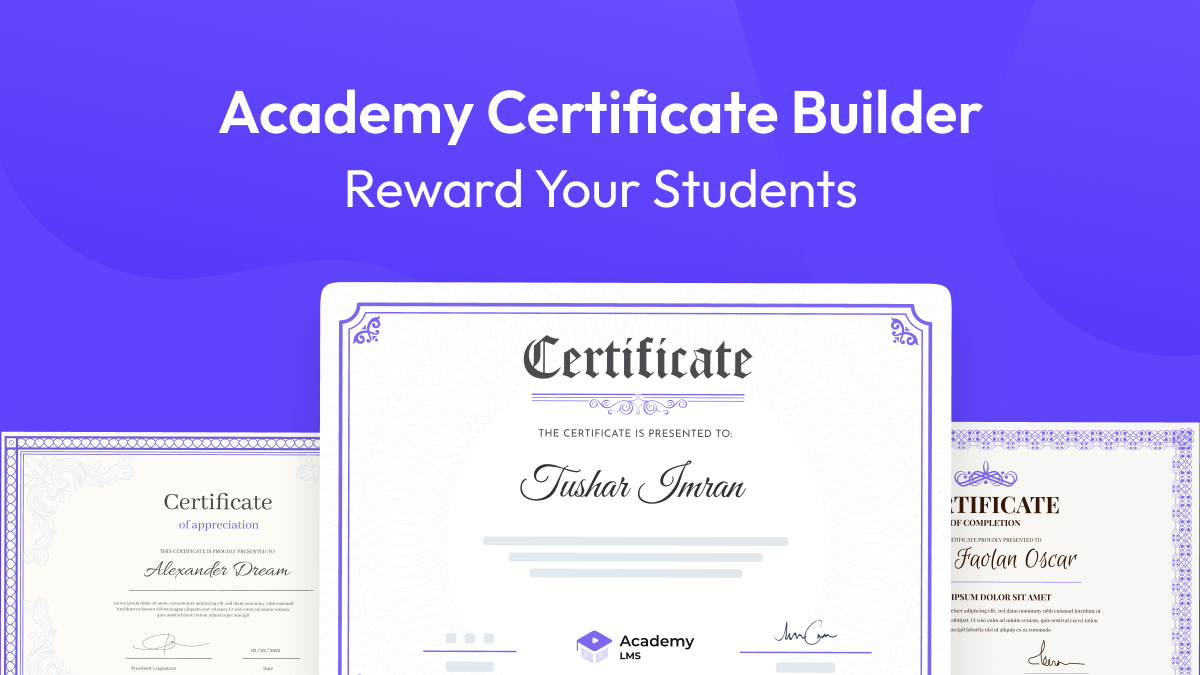 Showcase student achievements with custom certificates!
Making sense of a confusing LMS isn't worth the extra credit. ("Yeah, my major is Web Design… my major inconvenience, that is.")
Good thing there's Academy LMS, a WordPress plugin that lets you transform any website into an engaging e-learning platform in minutes.
Create your dream course.