WP-Stack is a website management dashboard that lets you manage multiple WordPress sites, automate tasks, and enhance site performance.
WP-Stack lets you publish content from Google Docs or Word documents to your WordPress sites in just a few clicks.
This feature supports bulk publishing, so you don't have to waste time copy-pasting
content or manually formatting it for your site.
You'll be able to set your featured image, categories, tags, and SEO information before you even start publishing.
Plus, you can schedule posts to be published on your sites and social media platforms just by dragging and dropping posts onto the calendar.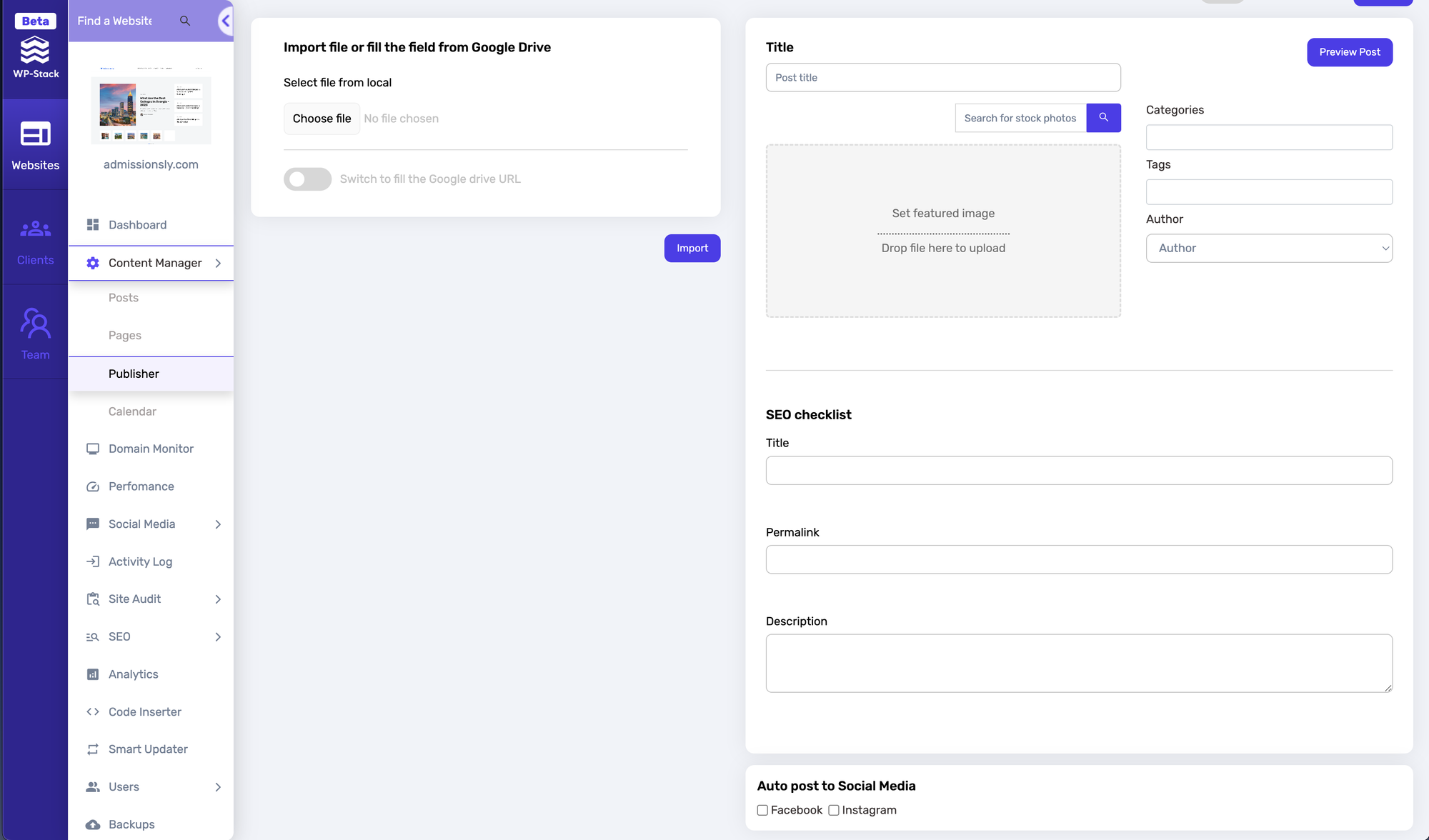 Publish posts to your WordPress sites straight from Google Docs or Microsoft Word.
WP-Stack can track all actions from your website in real time, so you'll have a full record of who changed what and when.
This is super useful for troubleshooting any potential issues, like a bad plugin edit, or identifying what caused a major site error.
And because you can set up notifications for server issues, you'll know about any suspicious activity right away.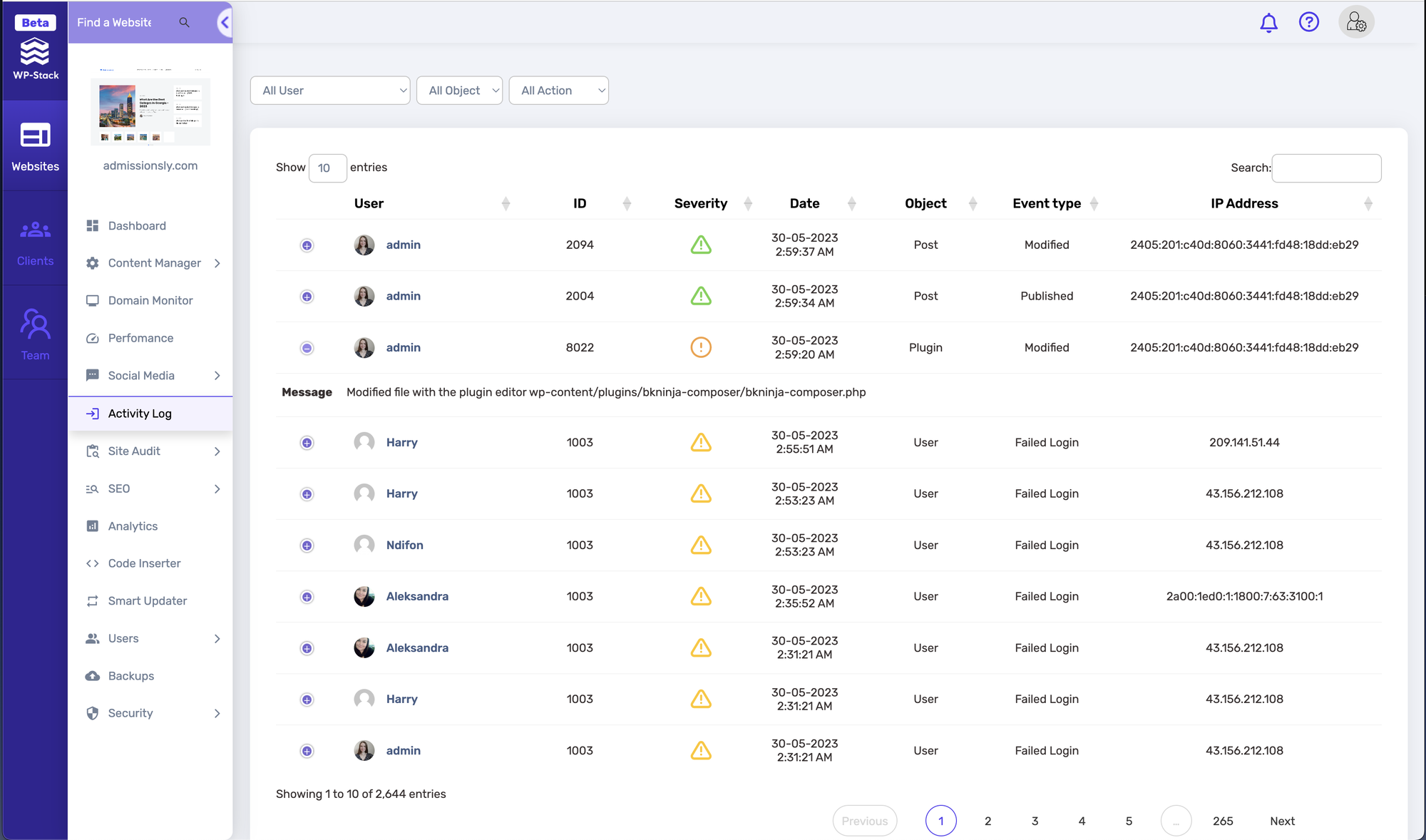 All user activity is tracked in real time for security and diagnostic purposes.
WP-Stack also has a built-in auditing tool that helps you conduct a full technical audit of all your websites in seconds.
That means you can find all the technical issues across web pages like broken links, missing images, or even duplicate content.
And once you know what's wrong, you'll be able to focus on improving these aspects to boost your site's technical SEO.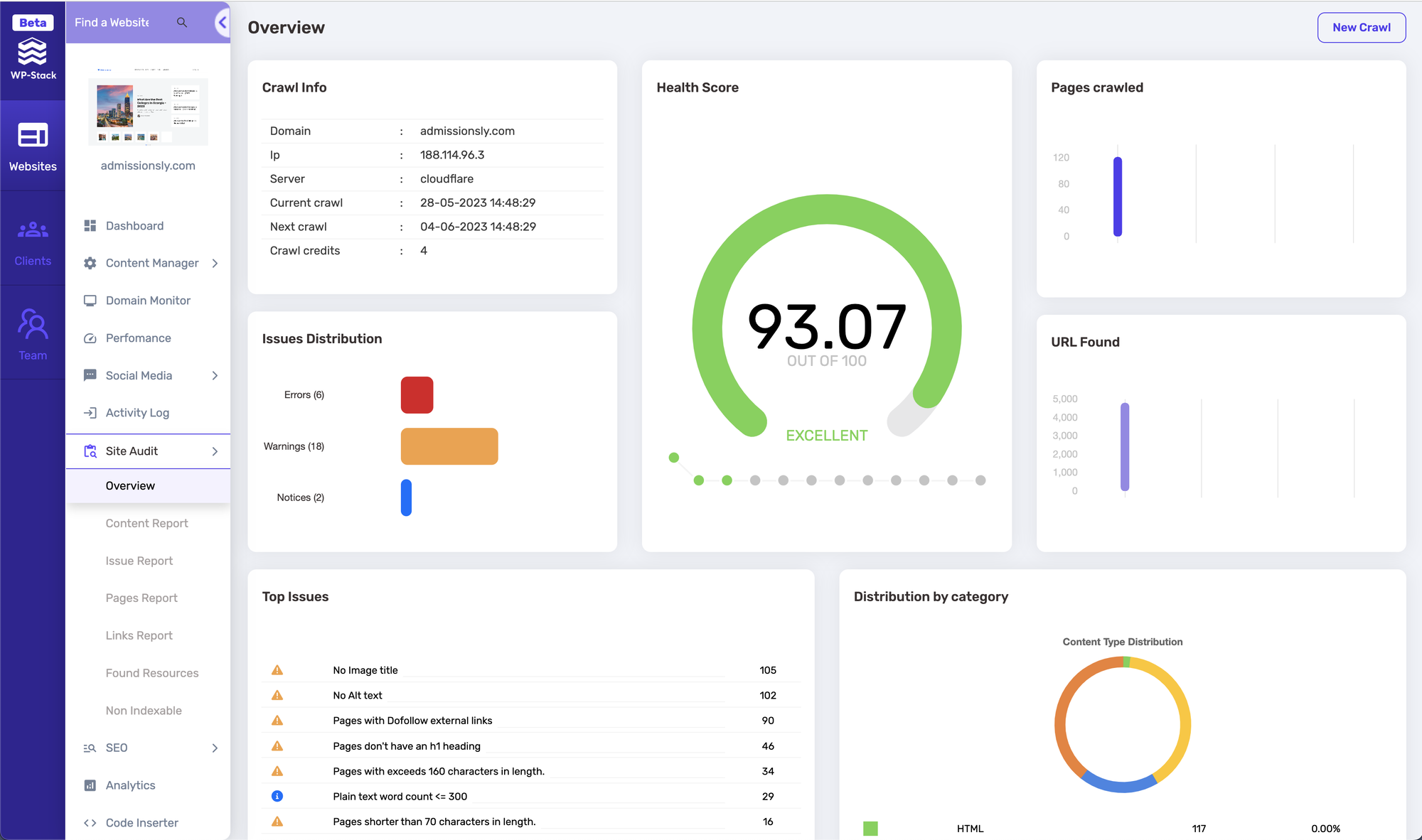 Find and fix the most pressing technical or content issues on your websites.
Best of all, WP-Stack lets you view mobile and desktop performance across websites, including Core Web Vitals and Lighthouse scores.
Access the PageSpeed Insights reports for each site in a single click to see what Google suggests to optimize your specific site experience.
You'll even be able to connect Google Search Console to WP-Stack and access your search insights in one place.
WP-Stack also monitors SSL and domain information and sends you timely alerts, so you'll never miss your renewal deadline.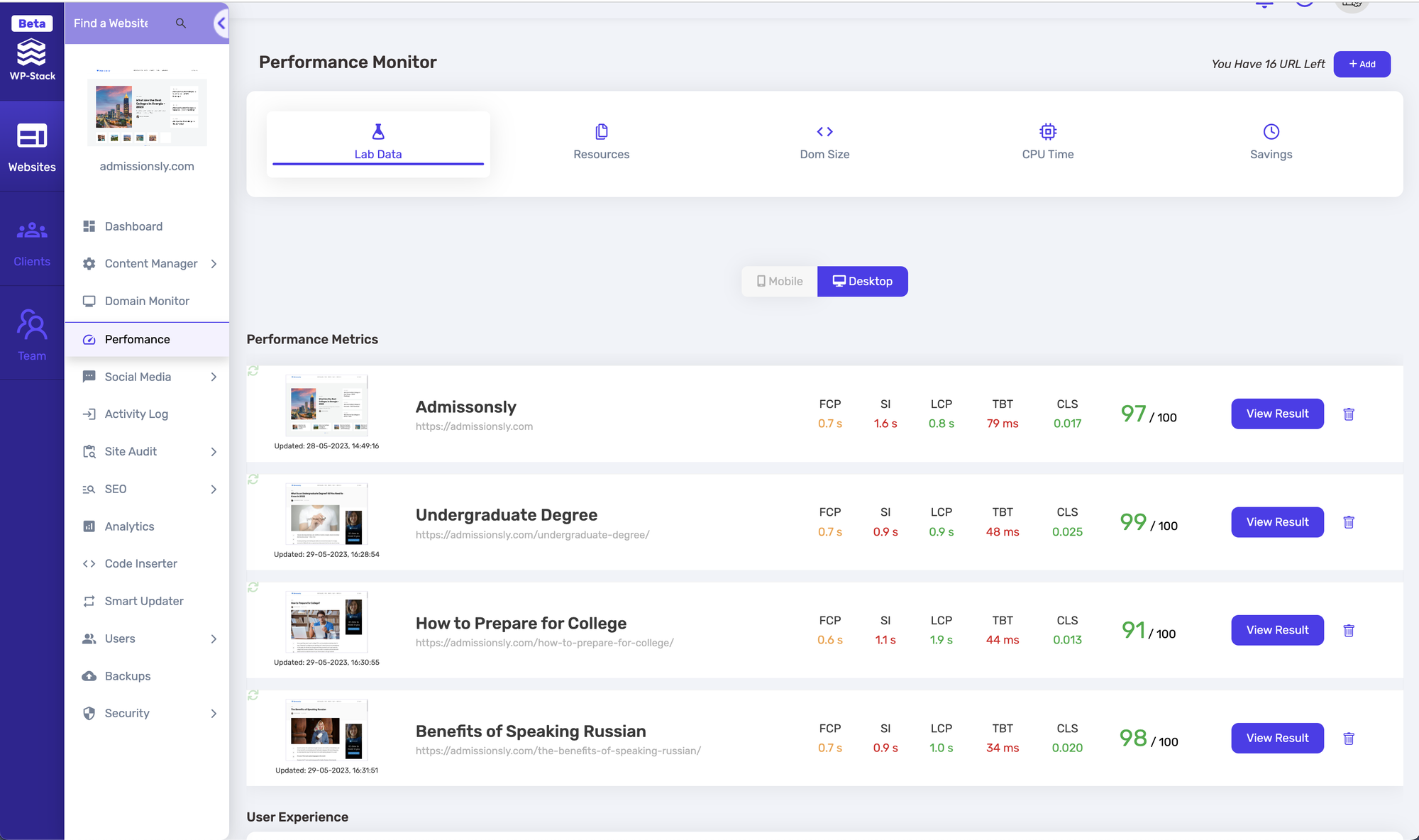 View the performance metrics of all your websites at a glance.
Using a ton of random plugins to run your WordPress is basically an oxymoron. ("This one doesn't work with that one, and that one doesn't work at all.")
Lucky for you, WP-Stack gives you everything you need to manage, secure, and optimize all your WordPress sites from a single dashboard.
Take control of your websites.