ContentGroove – Trim content into shareable clips
ContentGroove uses AI to instantly generate engaging highlights and clips from long-form videos for your social media.
ContentGroove makes it easy to repurpose long-form videos into bite-sized clips that you can share online.
Getting started is simple—just upload videos using any browser or the mobile app, add a YouTube or Vimeo link, or subscribe to a YouTube channel.
From there, the AI will automatically highlight engaging 30 to 45-second video clips, then convert them into shareable content that's ready for sharing.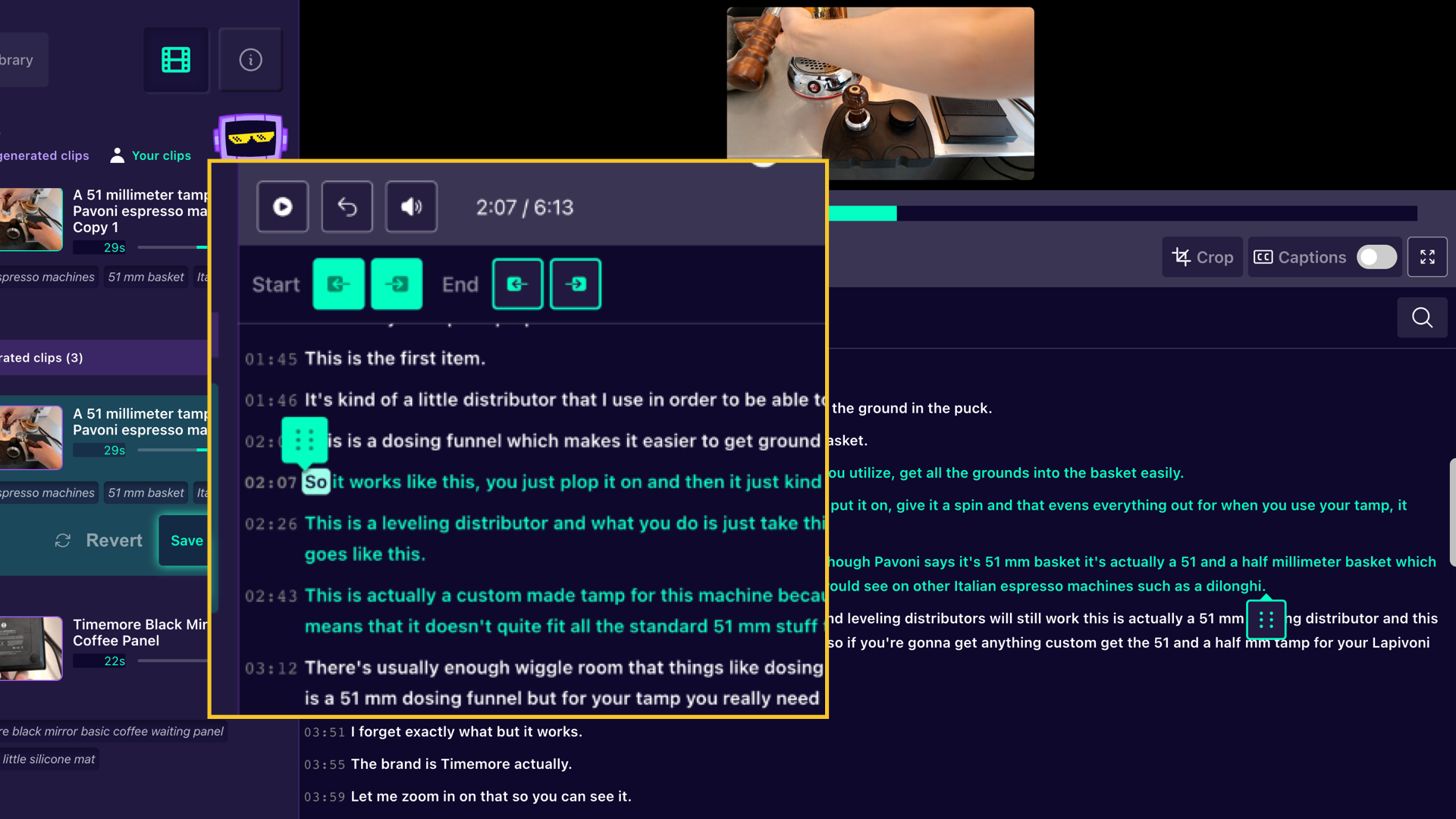 Quickly shorten or lengthen clips from your browser or the mobile app.
To take things up a notch, this video editor can also generate a full transcript, so you don't have to transcribe every single clip yourself.
Got an international audience? ContentGroove can automatically transcribe videos in over 100 languages.
Thanks to the drag-and-drop editor, you'll be able to adjust your transcript's endpoints, as well as save specific segments for later.
Promote your long-form videos online.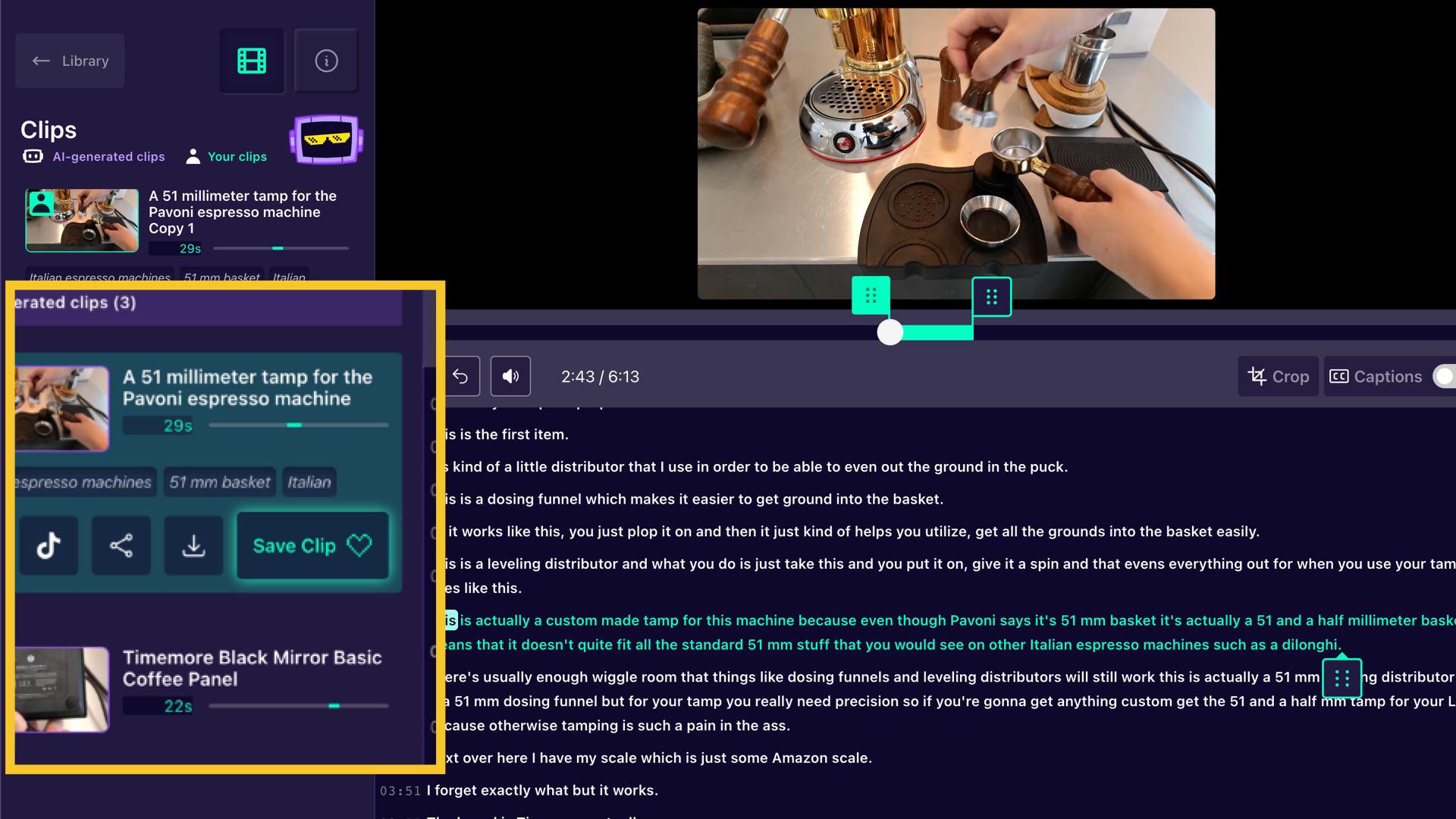 Save specific segments of your clips and auto-transcribe everything.
ContentGroove leverages AI algorithms and large language models to identify the key elements of a video with accuracy.
Plus, this platform ensures that your clips are cropped to fit the right aspect ratio for every social media platform.
And managing captions is a breeze! You can turn them on or off, position them within the frame, and even add brand-specific styling.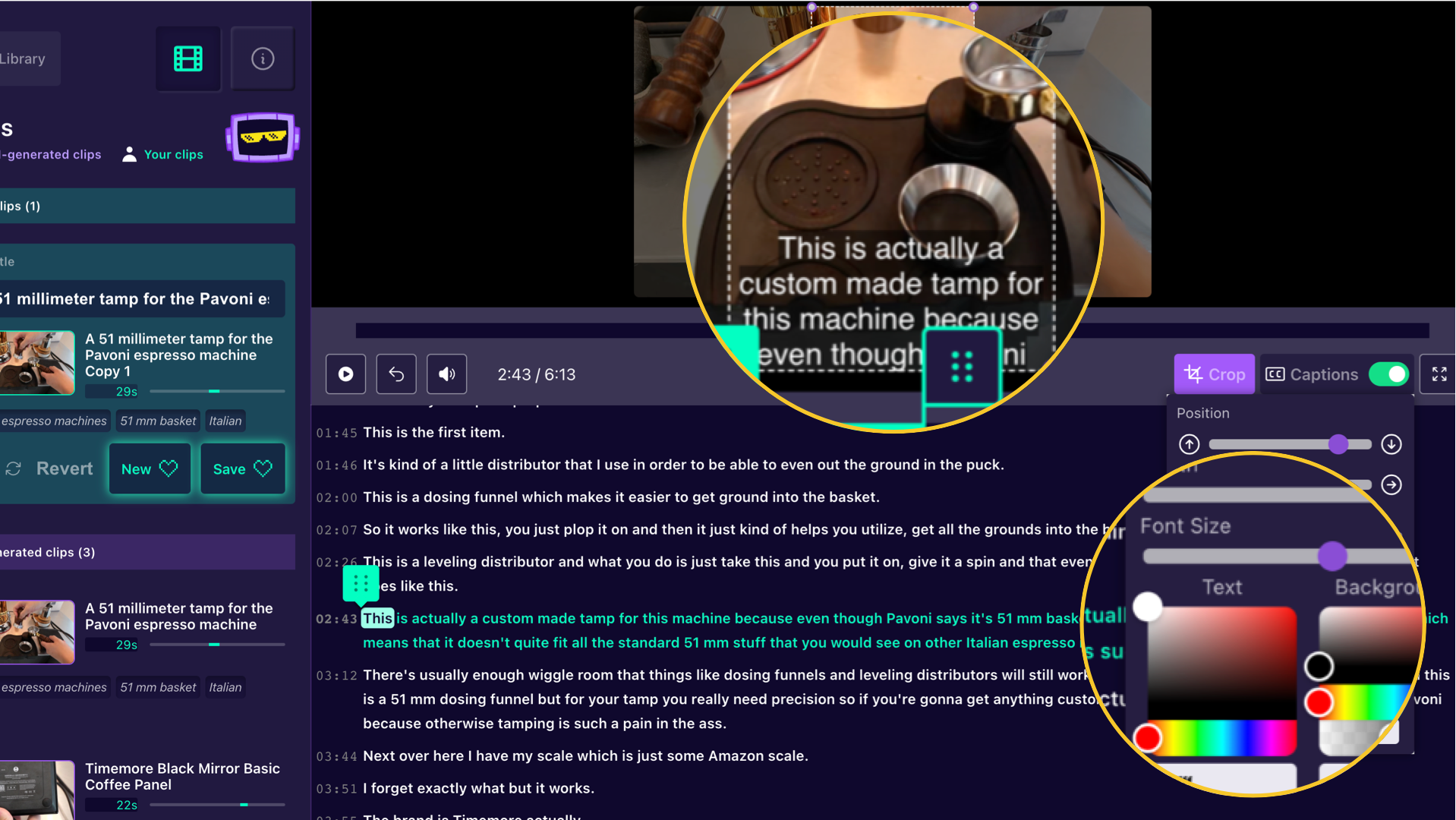 Add captions, edit the style, and crop your videos for any social media platform.
Once your clip is good to go, you'll be able to download or post directly to social media platforms like TikTok and YouTube.
You'll have the option to download the video only, download the video with captions, download the SRT file, or download the WebVTT file.
This means you can share professional short-form videos for promotions and marketing campaigns without breaking a sweat.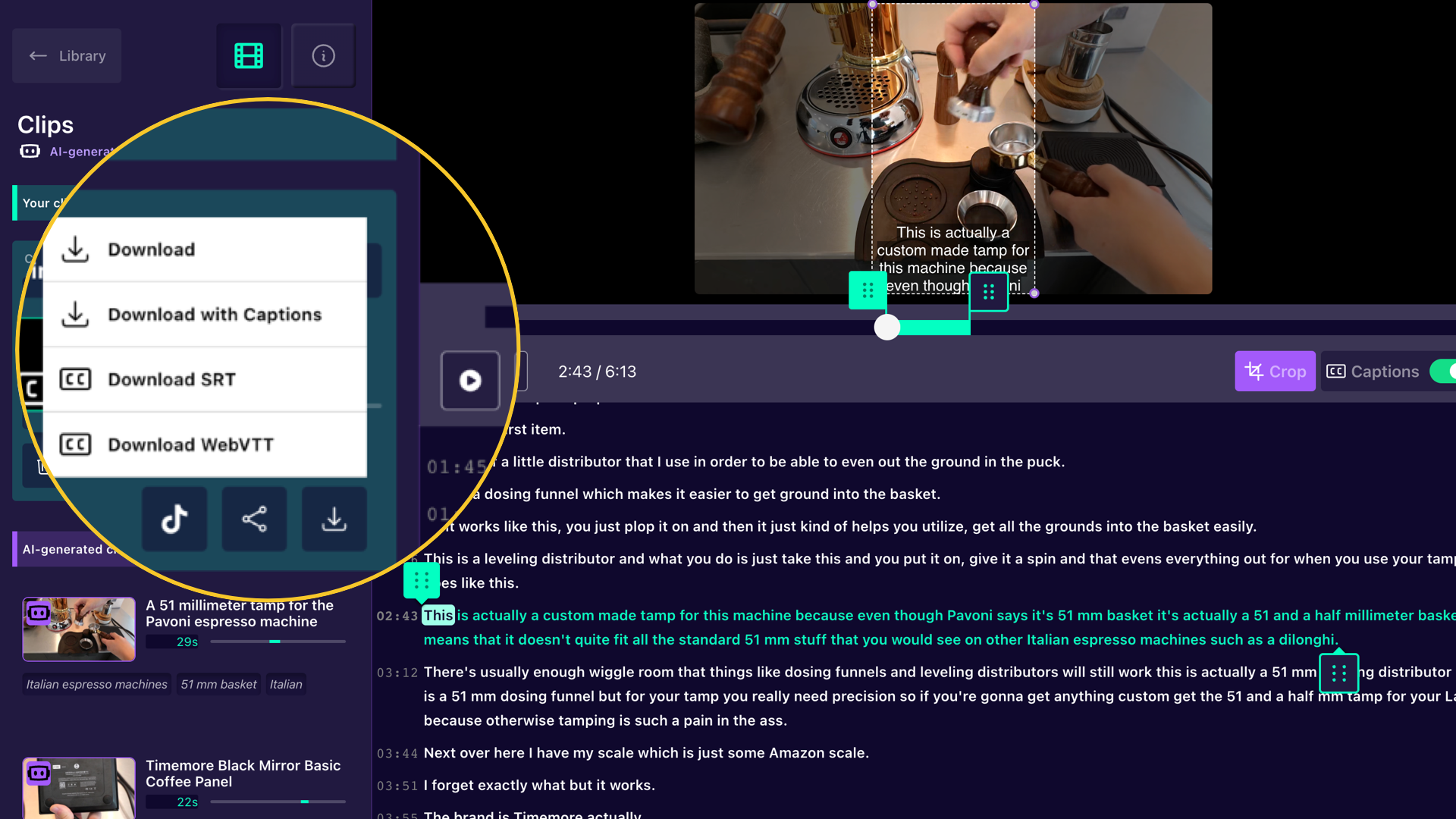 Download videos with or without captions to share directly on social media.
In the age of AI, you shouldn't have to create social media content on your own. ("Hey Siri, how do I go viral?")
Good thing ContentGroove's powerful AI can automatically create, trim, caption, and share short-form clips on your socials.
Promote your long-form videos online.
Get lifetime access to ContentGroove today!