TaskMagic – Capture processes & create automations
TaskMagic is an AI-powered tool that lets you record task processes and create powerful, code-free automations to streamline your workflow.
TaskMagic helps you automate manual web tasks like clicking, typing, copying, and pasting—unlike Zapier and other automation tools.
You can access automation templates for social media platforms and popular tools, and then add them to your workflow in one click.
Unlike clunky APIs, this tool lets you scrape web pages so you can automate things like sending messages on Instagram and or LinkedIn.
Not sure how to get started? TaskMagic can predict what you can automate, saving you tons of time.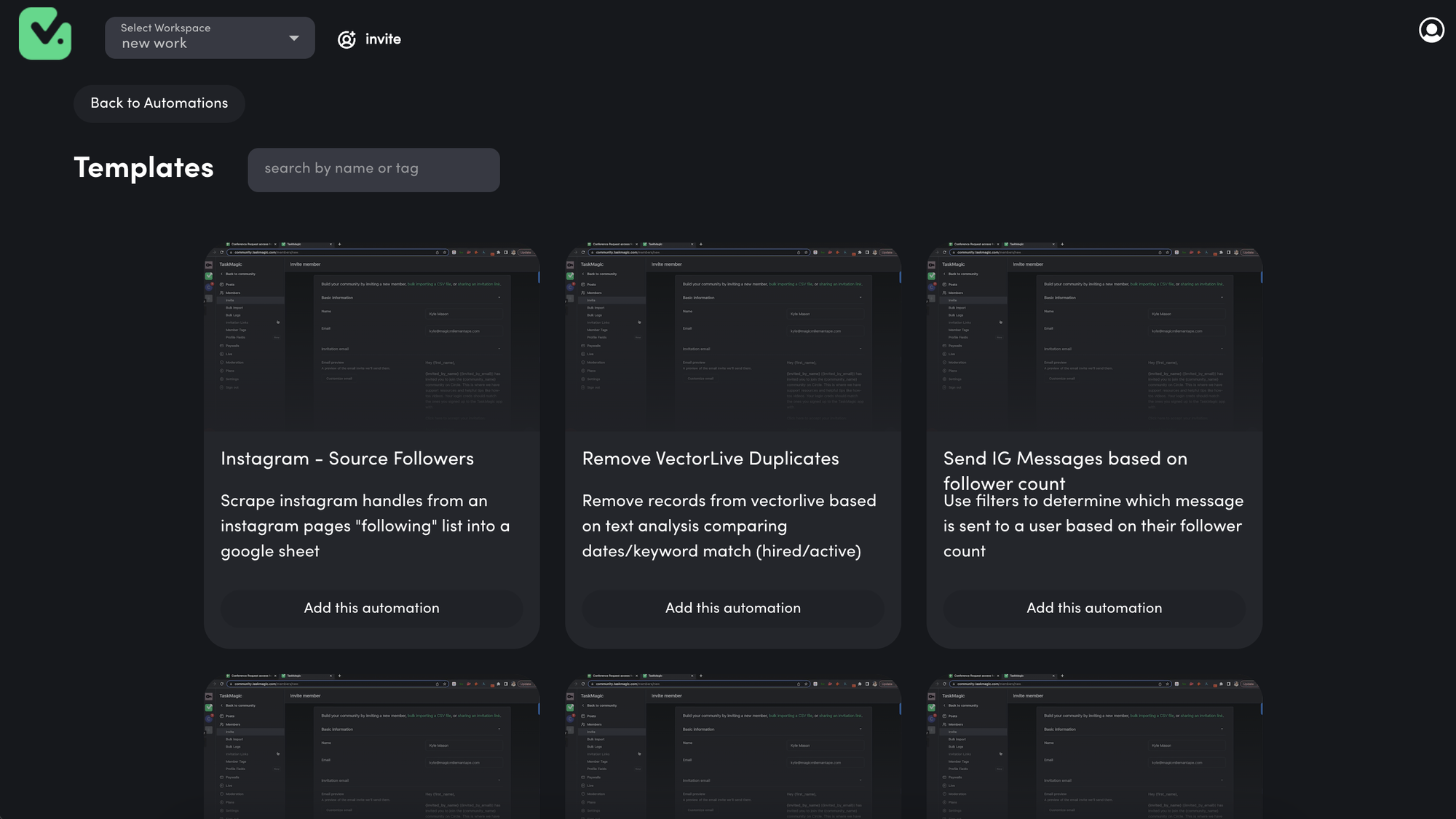 Choose pre-built automation templates and integrate them into your workflow.
Creating custom automations is as easy as screen recording! Just hit the "add automation" button to capture your exact work process, whether that's 10 minutes or 10 hours.
As you record, you'll be able to see a list of steps performed and stop the recording at any time.
When you're done, TaskMagic lets you play the recorded steps, so you'll see them run magically from a browser.
Plus, you'll be using the TaskMagic browser window, so it's completely separate from the other tabs on your screen.
Just record your screen to create custom automations for your workspace.
Don't worry about hiring developers—TaskMagic lets you create custom automations with zero coding expertise!
This tool can build automations with AI and deliver them right to your email for a seamless downloading experience.
And since you'll be able to automatically filter your automations, it's easy to streamline inventory orders, outreach, and messages.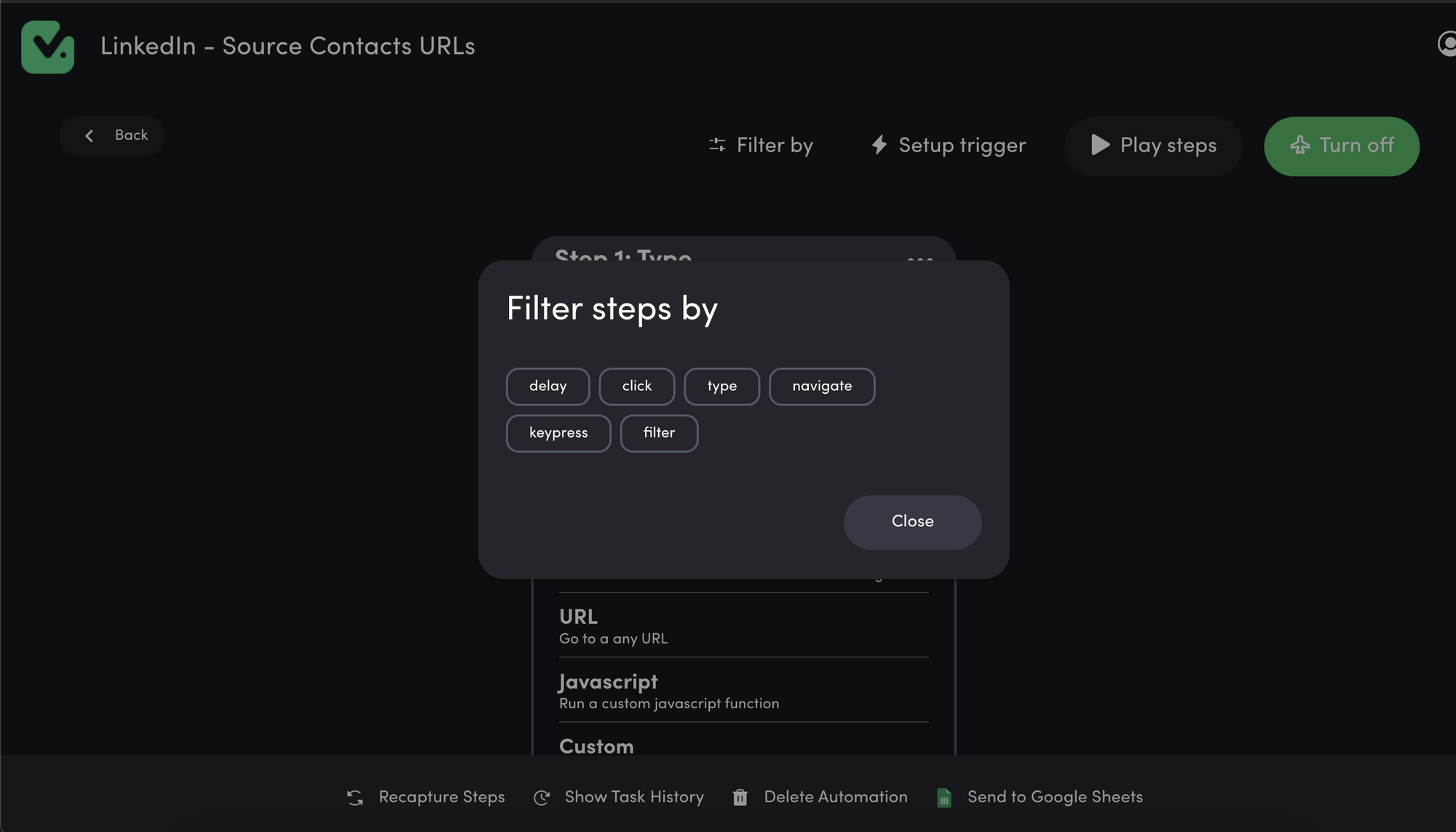 Effortlessly search through your automations by keywords or conditions.
Best of all, TaskMagic lets you collaborate with unlimited teammates and workspaces on their desktop app, so your business can keep on growing.
That means you can use these automations to manage your workspaces, organize workflows, and connect with your stakeholders—all in one place.
Need help troubleshooting a technical issue? You can join the TaskMagic community to find help and support.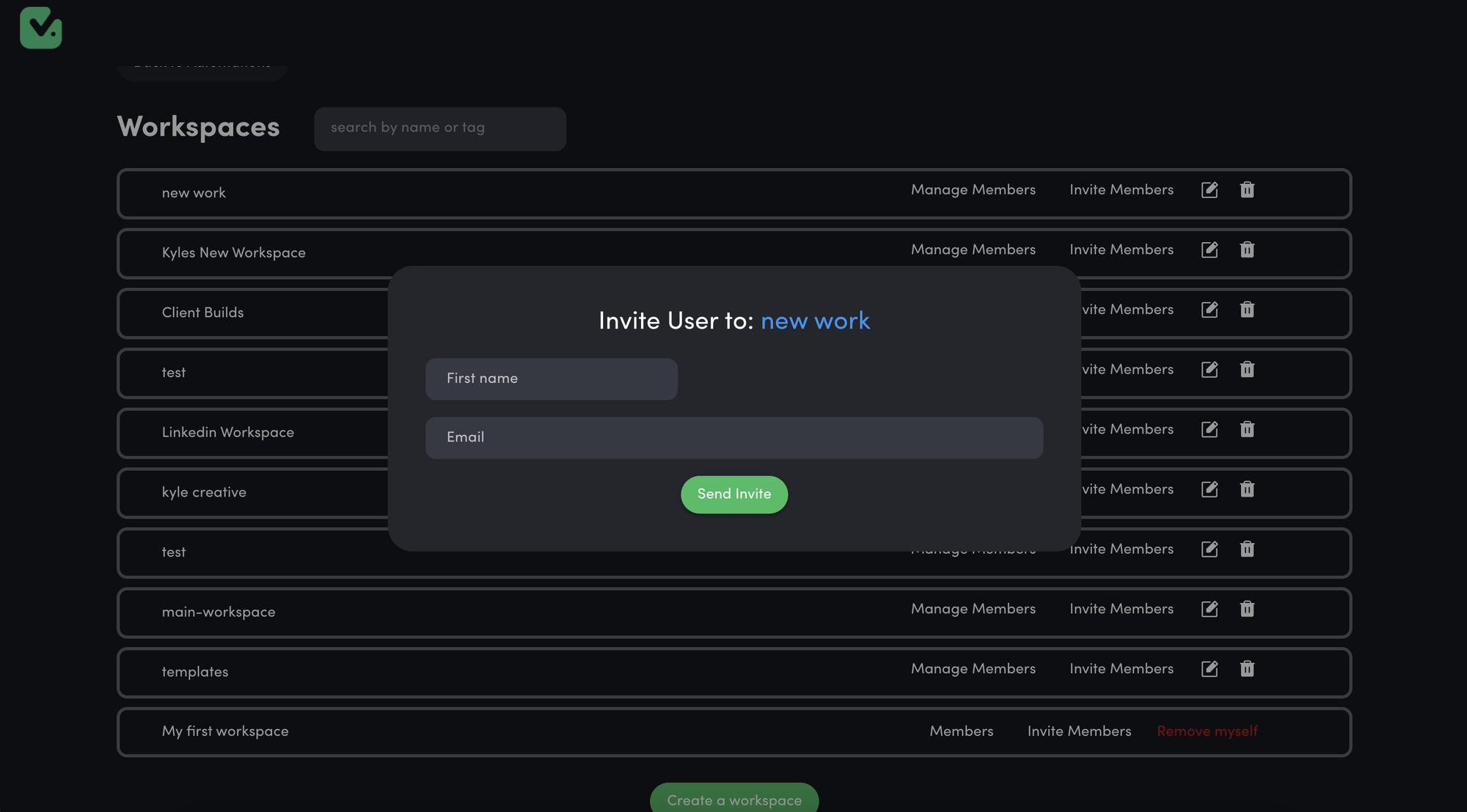 Manage workspace with automations for a specific workflow.
It's hard to focus on big projects when you're stuck doing the same old boring tasks on repeat. ("I think I might be stuck in a time loop situation…")
Lucky for you, TaskMagic is packed with powerful features that let you record, build, and manage automations—all without writing any code.